Catch Desk
| Updated on: 10 February 2017, 1:46 IST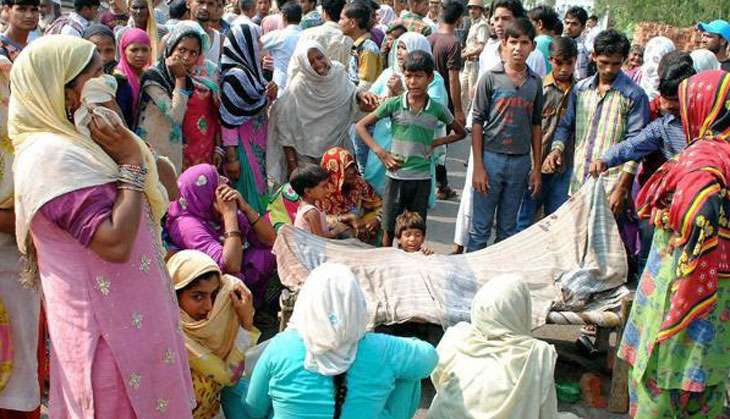 Four days after violence in Peda village in Bijnor left three people dead and several others injured, the police managed to arrest nine of the 27 accused named in the FIR. The three fresh arrests include Sansar Singh and Tikam Singh, said to be the main culprits of the violence which targeted a family from the minority community.
Earlier, ADG Daljeet Chaudhary had told Catch that one Aishwarya Chaudhary, associated with the local unit of BJP and a ticket aspirant for the forthcoming Assembly election, and his gunman Sonu, who were present at the spot, had led the mob.
Cops claim that there are photographic evidence and eyewitness accounts that they were present when the attack happened. "What was he doing there?" asks Umesh Kumar Srivastava, SP, Bijnor, who maybe be asked to join the investigation soon.
Union Minister Sanjeev Baliyan had demanded a CBI probe. He had also claimed that the police, under pressure from the ruling Samajwadi party, is acting partisan and has taken action against one side. Other BJP leaders, including Yashwant Singh, the MP from Nagina, had said that the Jaat villagers had fired in self-defence after the group of Muslim villagers tried to lay a siege at their house after the incident of eve-teasing.
He also alleged that boys from the minority community would routinely eve-tease girls from the other community.
The local police, however, had countered these claims. "If it were a clash like it is being claimed, then how come all the injured are from the minority community," SP UK Srivastava had asked.
Meanwhile, Section 144 continues to be in place and several politicians including Mahmood Madni, Tauqeer Raza, Asaduddin Owaisi and Raashid Alvi have been stopped from visiting the village to ensure that the situation does not escalate.