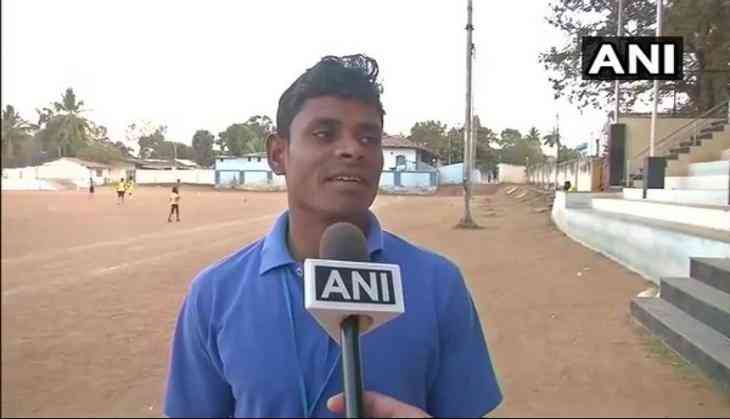 Bijapur Sports Academy (ANI)
Over 240 students from Naxal affected villages of Chhattisgarh are receiving training in the sports academy set up by District Administration in Bijapur.
In less than eight months of training, 17 players of different games have already made it to national level competitions.
However, as revealed by Somaru Kashyap, assistant football coach, it was not an easy task for him to come into mainstream as he was constantly pressurised by naxals to join them.
Somaru told ANI, "Naxals kept asking me to join them. I said I am educated and I don't want to live in jungle (Abujmarh)."
"Studying was also difficult. Now I earn Rs 15,000 a month and live with my friend who works in CRPF (Central Reserve Police Force),"he added.
Archery coach Durgesh Pratap Singh informed that he is training 24 students, which also includes one para player.
An archery shooter Santosh from Basaguda village has also achieved 26th rank in India.
Durgesh said, "I would like to credit Bijapur collector for setting this platform for students. There is no lack of talent here. If this region becomes Naxal-free, talent will surely come out."
Talking about the emerging sports culture, Bijapur collector Ayyaz Tamboli said, "Students were selected for games on basis of their physical ability and inclination. Coach affiliated with NIS (National Institute of Sports) was called for their training. Eight months of hard work of coach and players have yielded extremely good results."
--ANI