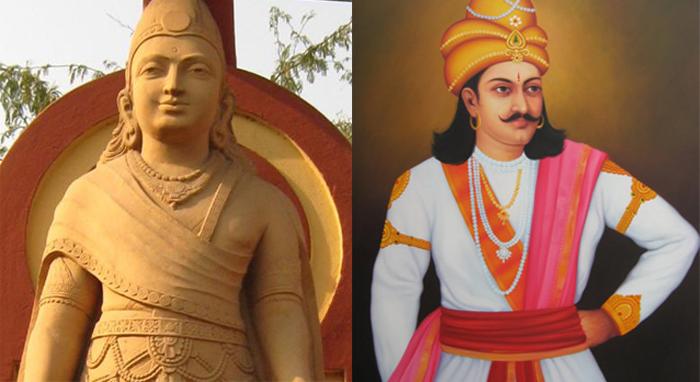 Named after Mughal Emperor Aurangzeb, Aurangabad constituency in Bihar also boasts of an enthralling Magadh history. It is home to many a historical tourists attractions. Legacy aside, the constituency also has places of pilgrimage for both Hindus and Muslims.
As Aurangabad prepares to vote in the Bihar Assembly elections on 16 October, here are some interesting facts about the constituency.
Electoral round-up
BJP's Ramadhar Singh represents Aurangabad in the state legislative assembly of Bihar.
Singh won the assembly seat with 41,176 votes in the 2010 assembly elections after defeating RJD's Sunil Kumar Singh.
There are a total of 2,61,467 eligible voters in the Aurangabad legislative assembly segment, out of which 1,40,974 are men and 1,20,482 are women.
Historical heritage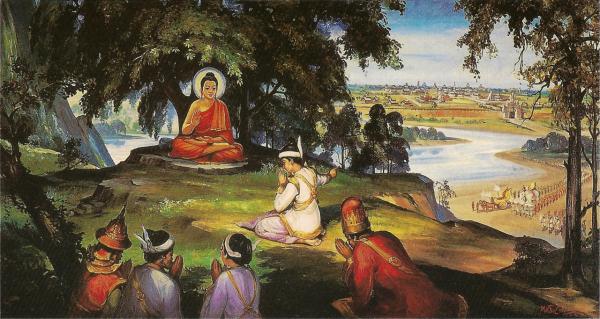 Aurangabad is a part of the ancient city of Magadh. It has been ruled by the likes of Bimbisara and Ajatsatru and later on, by Chandragupta Maurya and Ashoka.
Rulers of Rajputana Dynasty came to Aurangabad to offer pind daan (charity done in the name of ancestors) and settled here later. The rulers of Deo, Mali, Pawai, Chandragarh and Siris were the descendants of those Rajput warriors. Out of these rulers, Raja Fateh Narayan Singh of Deo, whose forefathers claimed to be the descendents of Maharana Pratap, is credited for the first rebellion against the British Raj.
Hindus from all over the world come to Aurangabad to offer pind to their ancestors on the bank of river Punpun which is also called Ardhgang, or half of river Ganga.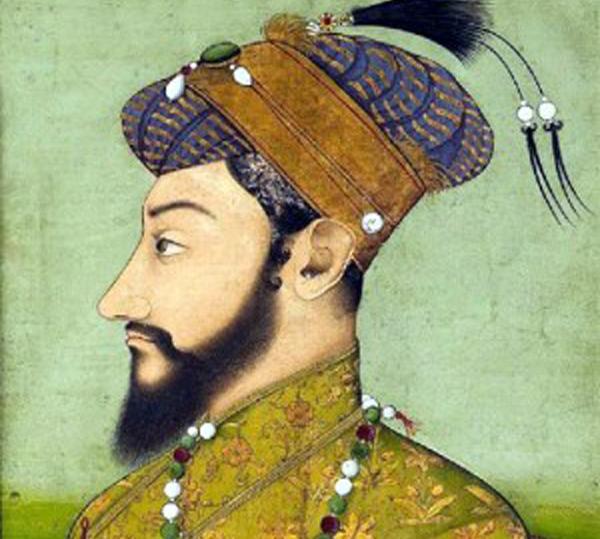 At the district headquarters of Aurangabad, Kazi Mohalla and Diwan Mohalla are situated, where graves of Kazi Aliman Diwan and Kazi Sharulla find place. Both of them were authorized Kazis of Aurangzeb's regime and held responsibilties as per Muslim customs.
Mythological relevance
The celebrated book of Indian Astrology, Bhrigu Sanhita is said to be written here. The book is attributed to Maharishi Bhrigu of Treta yuga (Vedic Period).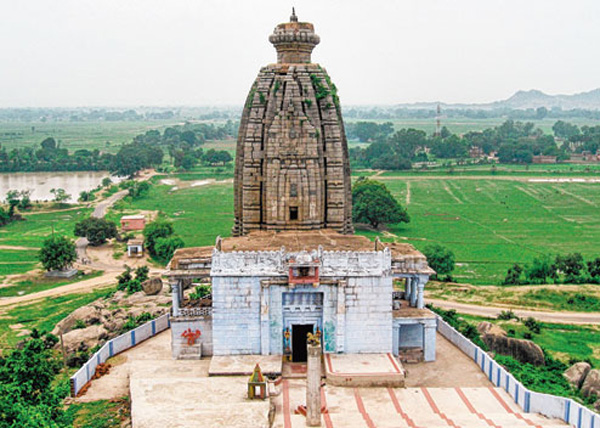 There is a Konark-styled Sun temple in Deo (Aurangabad). It is said that this temple was founded by Raja Ayel, a Treta yuga king.
This place is also home to folklore that Lord Brahma constructed three temples in Deo, Umga and Devkund district each.
Muslims saints including Shah Sadruddin Sufi of Syria and Syed Mohammad Alkadari Bagdadi spent some days in Aurangabad.
Tourist attractions
Deo Kund, situated 10 km southeast to the border of Aurangabad, houses an ancient temple dedicated to Lord Shiva.
Amjhar Sharif is an important Islamic pilgrimage centre dedicated to Muslim saint Hazrat Saiyadana Mohammad Jilani Amjhari Quadri.
Siris was a pargana during the rule of Sher Shah and the Mughal Empire. It also houses a mosque, which was built during the rule of Aurangzeb.