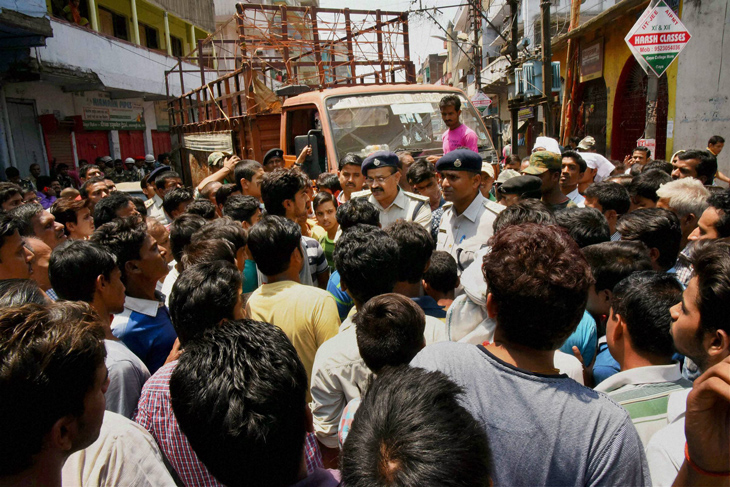 Rocky Yadav, the son of JD(U) MLA Manorama Devi, who has been accused of shooting a teenager in a fit of road rage, has reportedly confessed.
Rocky was arrested early on 10 May. According to the police, he has confessed to the crime. However, when asked by the media, Rocky denied the charges. "I didn't shoot anyone. I was in Delhi and came because my mother called me," he told reporters.
"In his statement, Rocky Yadav admitted committing the crime. I assure you that we will soon arrest others involved in the case. The investigation will reveal about his whereabouts and these things would be addressed later on," Senior Superintendent of Police Garima Malik told the media.
"The incident took place on the night of 7 May. Early on 8 May, one FIR named accused and one non-FIR named accused with the vehicle used were arrested. Today in the morning we have arrested the main accused with the weapon which was used for committing the offence," she added.
The police said that Rocky was hiding inside a construction company office when Special Task Force (STF) sleuths raided the place at 4AM. The arrest came a day after Manorama Devi, member of legislative council, was interrogated.
The teenager was allegedly shot dead in Gaya on Saturday night for overtaking Rocky's SUV.
-- With ANI inputs