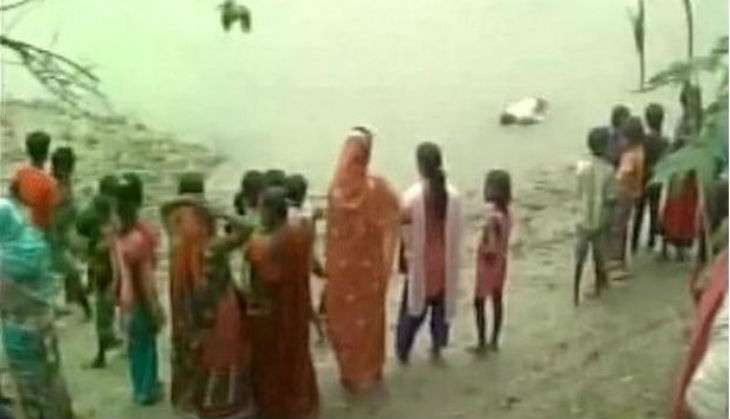 In a shocking incident, police officers in Vaishali district of Bihar tied a corpse at the neck and dragged the body after it was spotted by locals.
The body was dragged by the neck over a thousand metres after it was pulled out of the Ganges.
The incident was witnessed by many locals who didn't dare utter a word to the police about this inhumane act.
This is not the first incident which brings to light officials' apathy.
Earlier this month, a woman was forced to spend a night outside the emergency wing of a district hospital in Uttar Pradesh, with her deceased child on her lap, after the hospital allegedly failed to provide an ambulance.
Two-and-a-half-year-old Gulnad, a resident of Baghpat district, was referred to the Lala Lajpat Rai Medical College (LLRMC) Hospital in Meerut on 1 September for a severe viral infection. Her mother, Imrana, took her to the LLRMC hospital where doctors declared her brought dead.
In yet another incident, a tribal from Odisha's Bhawanipatna, Dana Majhi, carried his wife's dead body on his shoulders for over 10 km as he didn't have money to hire an ambulance.
-With ANI inputs