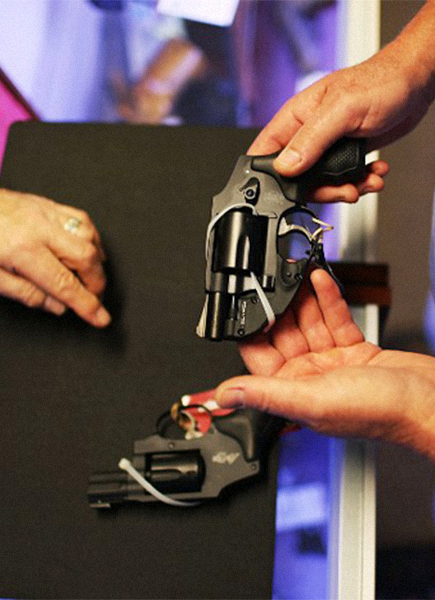 More than 160 doctors in Bihar have applied for arms licences to carry guns in order to protect themselves from criminals, reports the Hindustan Times.
Some 41 of these applications were filed by doctors from the Kosi division where medicos claim they have frequently been the targets of extortionists, said Dr Sachchidanand Kumar, president of the state branch of the Indian Medical association (IMA).
"We have also appealed to the director general of police (DGP) to sanction arms licences liberally to the doctors for the safety of their lives and property," said Dr Harihar Dikshit, honorary secretary of the IMA. "We firmly believe that in an atmosphere of fear and insecurity, doctors can't deliver their best and ultimately they will be forced to migrate to safer places outside Bihar," he said.
Doctors from the Kosi division called a strike on 22 February after cardiologist Dr ID Singh, and physician Dr Brajesh Kumar Singh received extortion calls for Rs 1 crore and Rs 20 lakh respectively. The strike was called off when the local administration assured the doctors of safety.
The DM of Saharsa and DIG of Kosi range have assured the doctors that their arms licences applications will be dealt with as a priority. Ophthalmologist Dr Ganesh Kumar, honorary secretary of Saharsa unit of the IMA, said a kidnapping attempt had been made on him on 24 January this year.
"I have also submitted an application to the district administration for a licence to possess arms," said Kumar.