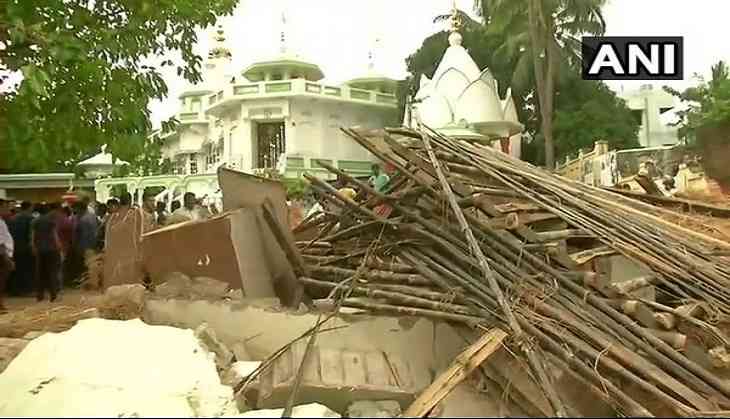 The Bhubaneswar Municipal Corporation (BMC) and Bhubaneswar Development Authority (BDA) led an anti-encroachment drive in front of Iskcon temple at Nayapalli here on Saturday.
Protesting over the water-logging near the temple, BMC and BDA's joint exercise to demolish encroachments outside the temple turned violent as the followers of the sect clashed with police.
Three persons including two enforcement squad members were reportedly injured in the stone pelting by Iskcon followers.
The Samadhi of Guru Gour Govind Goswami in front of Isckon temple was also demolished.
The BMC had earlier issued a notice to the temple administration but since the orders were not complied with, both the authorities went on with the demolition drive.
Several illegal establishments were razed during the demolition drive that continued from 9 am to 1.30 pm.
All the illegal structures along the service road adjoining NH-16 from CRP Square to Indradhanu Market were demolished.
(ANI)