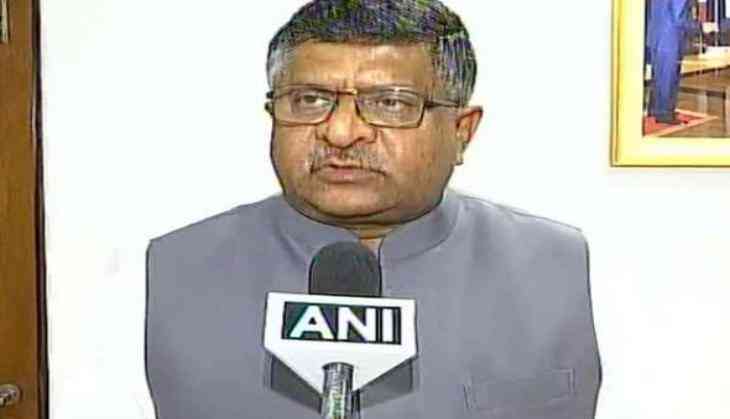 In the Congress-led Oppostions called nationwide protests over rising petrol and diesel price a two-year-old girl died on Monday after the vehicle carrying her to Bihar's Jehanabad civil hospital got stuck in road blockade by bandh supporters. Union Minister Ravi Shankar Prasad slammed the oppositions protests that has took an ugly turn. The Union minister asked who is responsible for the dead of the innocent child.
"Everyone has a right to protest but what is happening today? Petrol pumps and buses being set ablaze, putting to risk lives. A child died after an ambulance was stuck in the protests in Bihar's Jehanabad. Who is responsible?" said Ravi Shankar Prasad.
However, The SDO Jehanabad has denied the girl died due to bandh protest. "The death of the child is not related to bandh or traffic jam, the relatives had left late from their home," SDO Jehanabad Paritosh Kumar said.
In a oppositions called bharat bandh protest across the country, lead by the Congress chief Rahul Gandhi the bandh protesters have turned violent. In Madhya Pradesh Congress workers have vandalised a petrol pump in Ujjain during protests.
While, in Mumbai, MNS workers have forcefully shut down shops and establishments at Bharatmata Junction Naka, Parel. And where in Bihar, Loktantrik Janata Dal workers in Patna carry a motorbike on their shoulders to protest against fuel price hike. Jan Adhikar Party workers have vandalised vehicles during Bharat Bandh protest in Patna against fuel price hike.
Slamming the oppositions and their violent protests UP CM Yogi Adityanth said, "Frustrated opposition doesn't have any strategy and leadership, what else can be expected from them? I hope God gives them sense so they can differentiate between positive & negative otherwise in future they will even lose their position as Oppositions."