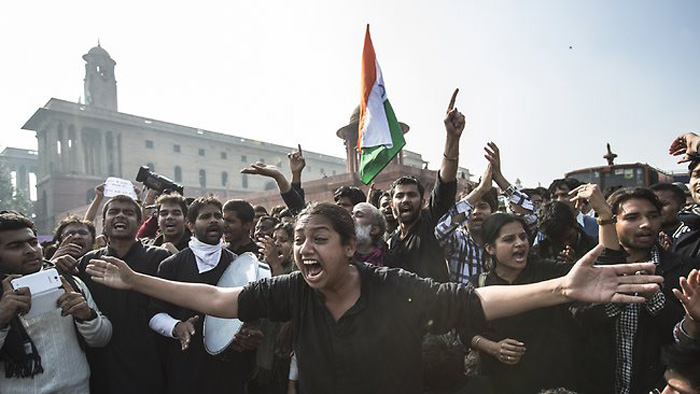 The Juvenile Justice debate in the Parliament has brought up many aspects of violent crime, including rape.
While there has been plenty of hue and cry for improving legislation on women\'s issues, how far have we really come?
Read on to find out the ridiculous things Indian leaders have said about rape and women\'s issues.
The debate on amending the Juvenile Justice Bill is currently rocking the nation. With Nirbhaya's parents appealing for justice for their daughter - the victim of the brutal Delhi gang-rape which shocked the nation in 2012 - this has become much more than just a contentious amendment.
Rape, at the very least, is a very sensitive subject. While the victim has to struggle to move on with her life, the free-floating statements made by the world at large don't really help.
For instance, Mukesh Singh, one of the perpetrators of the Delhi gang-rape said in the controversial documentary, India's Daughter, that a woman is more responsible for rape than a man. He didn't just stop there. "When being raped, she shouldn't fight back. She should just be silent and allow the rape," he said, justifying his stand that women who aren't "good" (a.k.a women who roam around at 9 pm) are bound to have men "teach them a lesson".
Here are some other statements made by our politicians and leaders about rape and women's issues.
01
"Four people are named for rape, can it be possible? It is not practical."
With this statement, Samajwadi Party leader Mulayam Singh Yadav on 18 August, 2015, contested the 'feasibility' of gang-rape at a function.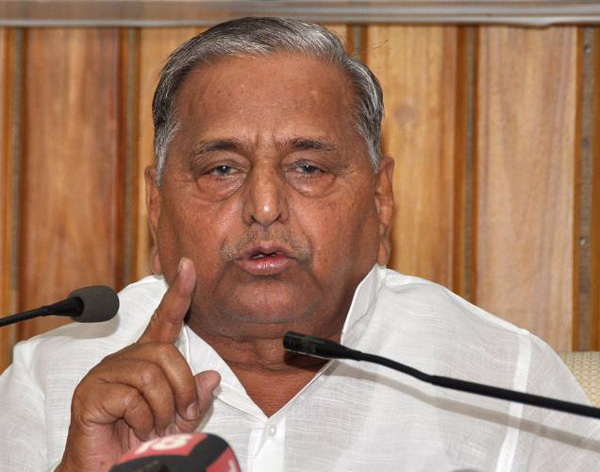 However, this is not the first time he has appeared to justify rapists. In April 2014, he made the following statement at a public meeting in Moradabad, Uttar Pradesh -
"Boys make mistakes. They should not hang for this. We will revoke the anti-rape laws."
He was speaking about the cases of misuse of rape laws to falsely frame men. The argument he used, however, drew a lot of flak from political parties and social media alike.
02
'Rapes happen in India, not in Bharat.'
This was RSS chief Mohan Bhagwat, speaking in Assam in January this year.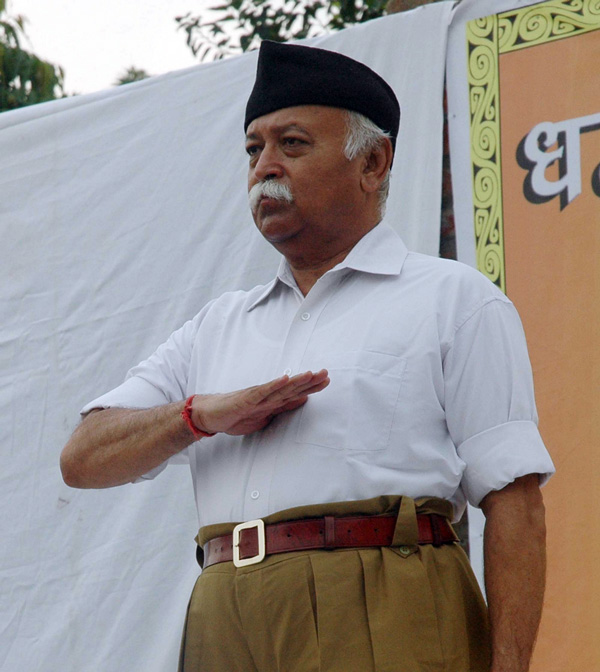 "Crimes against women happening in urban India are shameful. It is a dangerous trend. But such crimes won't happen in 'Bharat' or the rural areas of the country. You go to villages and forests of the country and there will be no such incidents of gang-rape or sex crimes."
Putting the onus of sexual crimes against women on Western influences, he added that the values of 'Bharat' should be established in the country, where women are treated as 'mothers'.
03
"Rapes happen because men and women interact freely."
This is Trinamool Congress leader Mamata Banerjee, commenting on the 2012 Delhi gang-rape.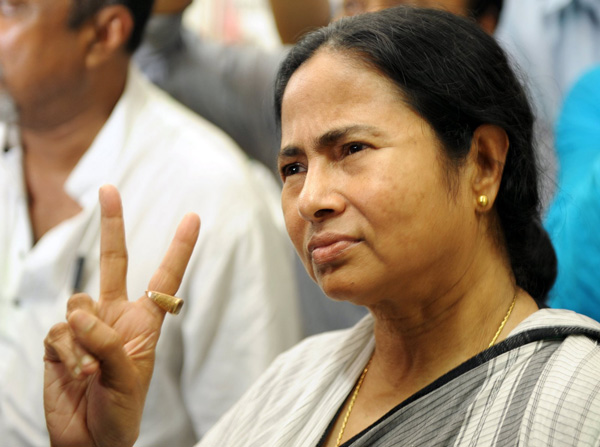 "Earlier, if men and women would hold hands, they would get caught by parents and reprimanded but now everything is so open. It's like an open market with open options. Rapes happen because men and women interact freely."
She added that incidents of rapes were also on the rise because people were indulging in "juicy discussions" about rape incidents "glorified" in the media -
"I would like to say that negative journalism only destroys and it is time to champion positive journalism."
While we wonder where Derek O' Brien, who spoke passionately about the Juvenile Justice Bill today, was when his party leader made such a statement, here's a question to Mamata didi - would you rather have us not talk about rape at all, Ms. Banerjee?
04
"Who amongst us haven't followed girls?"
Janata Dal (United) leader Sharad Yadav made this comment in the Lok Sabha in 2013, while the House discussed provisions of stalking and voyeurism in the Criminal Law (Amendment) Bill 2013.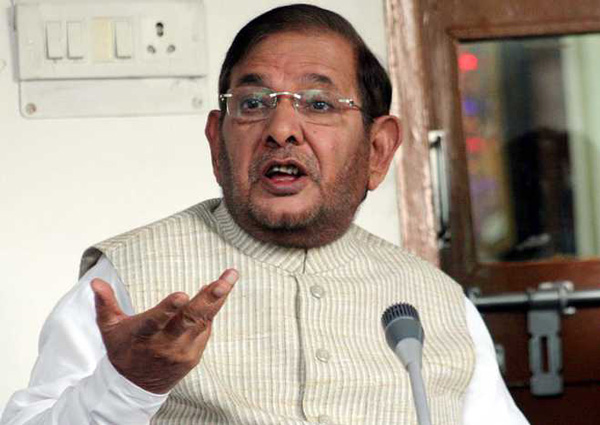 His argument? The provisions could be used against men and people would be "scared to give jobs to women". The comment, not only trivialised the very serious problem of stalking, but also elicited peals of laughter in the House.
Yes. Peals of laughter.
05
'Those who are coming in the name of students in the rallies are highly dented and painted.'
This came from Abhijit Mukherjee, Congress MP and son of President Pranab Mukherjee.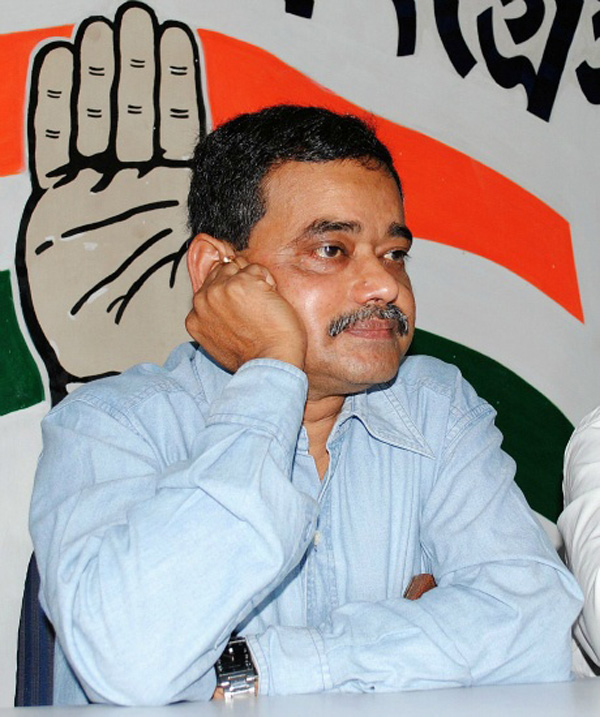 Referring to the women and students protesting Nirbhaya's gangrape, he made the following statements -
"Walking in candlelight processions, going to discotheques, we have also led student life, we have been students. I well know what the character of a student should be. Those who are coming in the name of students in the rallies, sundori, sundori mahila (beautiful women), are highly dented and painted."
After facing severe backlash, Mukherjee apologised and withdrew his remarks. However, we are still wondering how a woman protesting injustice is a mark of her being a student.