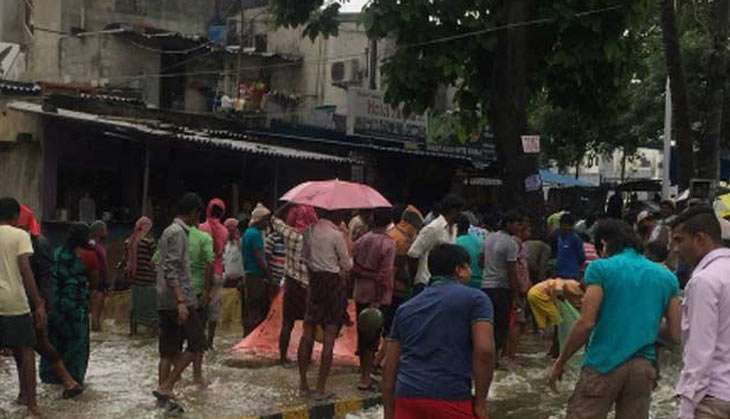 Rain-hit Bengaluru is nothing if not enterprising. Braving the downpour, commuters in the city were seen fishing on the flooded roads, using bed sheets, blankets and fishing nets.
Almost 15 hours of constant rain caused many of the city's lakes to overflow on the main roads. As the water from these overflowing lakes flooded the roads, a radio station reported that fishermen have started trying to catch live fish that were swept along with lake water.
#WATCH: Locals catch fish on streets as lake overflows in Bengaluru (Karnataka) due to incessant rainshttps://t.co/8TaFhE0Cyb

— ANI (@ANI_news) July 29, 2016
In the Kodichikkanahalli and Bilekahalli areas, near the Indian Institute of Management, Bangalore, fire and emergency service personnel had to rescue people on ferries as they were stuck due to a breach in the lake that flooded the neighbourhood.
Private weather forecaster Skymet has recorded 96 millimeters of rain in the last 72 hours, of which 38 millimeters have fallen in the last 24 hours itself.
The rain has made it the rainiest July in the last seven years.