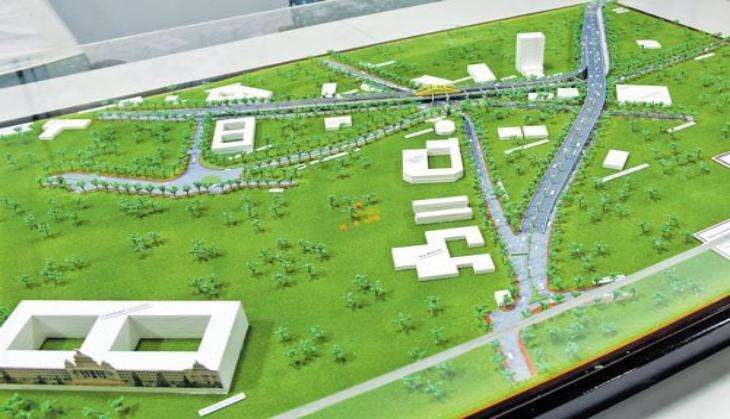 Bengaluru is protesting the state Cabinet's decision of building a steel bridge which would make travelling to the airport easier. The government project will cost the city a whopping Rs 1800 crore and 800 trees. The 6.72 km steel structure is to be built between Bengaluru's Basaveshwara circle and Hebbal.
Protestors have moved the Karnataka High Court against the proposed bridge, citing the project's cost and alleging lack of planning against the increasing congestion on the roads of Bengaluru.
According to media reports, on 16 October people are expected to come out on the streets to form a human chain to express their displeasure on the state Cabinet's permission to build the bridge.
However, the state government argued that the bridge will serve multiple needs, easing traffic jams on the route to the international airport and also from a key national highway.
'Salient features of Steel flyover from Chalukya Circle to Hebbal'
for more details pls ref;https://t.co/VYGoVbwQD9 pic.twitter.com/HpPn9f1Qbg

— KJ George (@thekjgeorge) October 12, 2016
KJ George, recently re-instated as minister for Bengaluru Development and State Town Planning, tweeted a detailed project plan on Wednesday.
According to the plan tweeted by KJ George, the plans states that Bengaluru has 60 lakh vehicles, up by over 10% in the last 10 years and now sees "traffic congestion at all major intersections".
The plan also addresses that the Rs 1,791 crore pays for not just the steel structure but also for the main flyover, up and down ramps, 3 underpasses, surface level road, drainage system, illumination and traffic safety appurtenances.
Along with giving the cost break-up of the plan, the plan also maintains that none of the "heritage buildings and other important buildings in the area include Carlton House, Balabrooie Guest House, Vidhanasoudha, Rajbhavan etc... will be destroyed".
Bengaluru's civic body has said that for the 812 trees which will be cut down, another 60,000 saplings will be planted.
However, critics of the project and activist Priya Rajagopal, opposing the project says the issue is lack of transparency on the cost break-up of the plan.