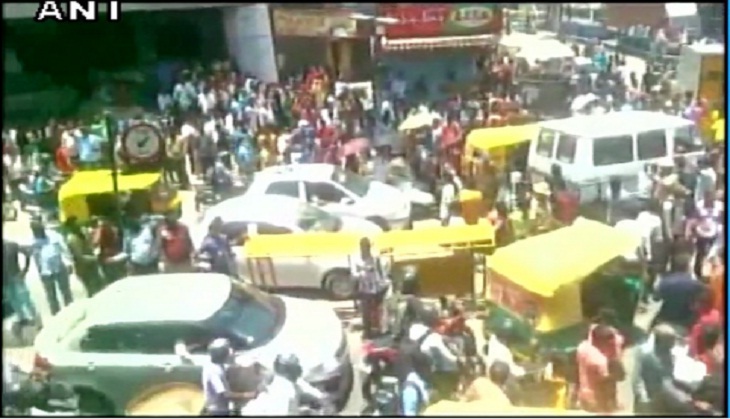 At least 10,000 garment factory workers staged a protest in Bengaluru on 18 April against the central government's decision to withdraw the Provident Fund.
A leading daily reported that workers - from companies like Shahi Exports Pvt Ltd, K Mohan and Co Exports Pvt Ltd and Jockey - blocked the road near their manufacturing units, causing a heavy traffic jam on the Bengaluru-Mysuru Highway.
The police reportedly had to resort to lathicharge to control the mob when the protesters pelted stones on police vehicles.
The workers are protesting the amendment of the Employees Provident Funds and Miscellaneous Provisions Act, 1952, according to which, people will not be able to withdraw the full amounts from their provident fund accounts but only their contribution and the interest accumulated on it only after they are 58-years-old.