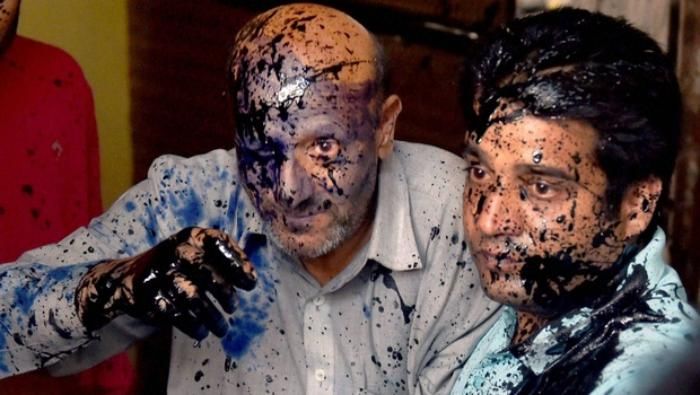 It looks like the anger against Independent MLA from Lolab, Engineer Abdul Rashid, might not die down anytime soon.
The MLA organised a beef party in Srinagar on 7 October. His actions drew severe criticism. On 19 October Rashid was attacked with ink and mobil oil by people who protested his party. Weeks before that incident, he was roughed up by BJP MLAs inside the Jammu and Kashmir assembly.
On 25 November, Rashid was attacked yet again. According to reports, Vishwa Hindu Parishad activists were to blame for the attack.
According to media reports, Rashid had been on a tour of the Chenab Valley region for the last two days and had come to Bhaderwah - in Doda district - from Kishtwar on 24 November.
The local administration reportedly did not allow him to hold a rally in Bhaderwah town, after which he held a meeting with his supporters at the Government Dak Bunglow.
Rashid left the meeting around 1.30 pm for Doda where he was scheduled to address a rally.
But after travelling three kms from Bhaderwah, his cavalcade was reportedly stopped by some VHP activists. The activists allegedly showed him black flags and raised slogans against him for organising a beef party.
Some protesters reportedly thew ink on him and pelted stones which broke the window panes and wind screen of his car.