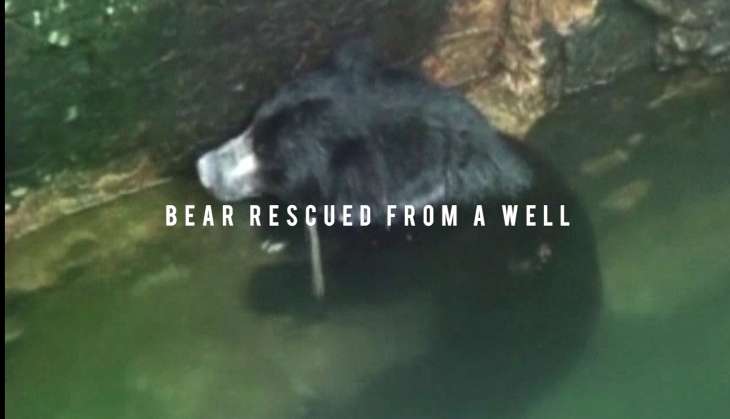 It is always a joyous sight to see someone going out of his or her way to lend a helping hand to an animal in distress. And if a number of people join hands for the same, it is cause for celebration in itself.
Last week has been harrowing in terms of the number of animal abuse cases that have cropped up across the country.
While stories like a leopard being beaten to death in Gujarat and two monstrous boys throwing a little dog off the terrace in Chennai made your blood boil, this story of a baby bear being rescued by a group of people will warm your heart.
Forest officers rescued a 3-year-old baby bear from a well in Cheranmahadevi town in Tamil Nadu on 7 July.
The baby bear was reportedly searching for food and water when it fell into the well and could not come out.
After the villagers saw it swimming and struggling to get out, they immediately informed the forest officials, who later rescued the bear using a fishnet.
The bear, reached the ground, struggled out of the net and rushed to the forest.
Take a look at the video of the bear being rescued from the farm well. It is sure to plaster a massive smile on your face!