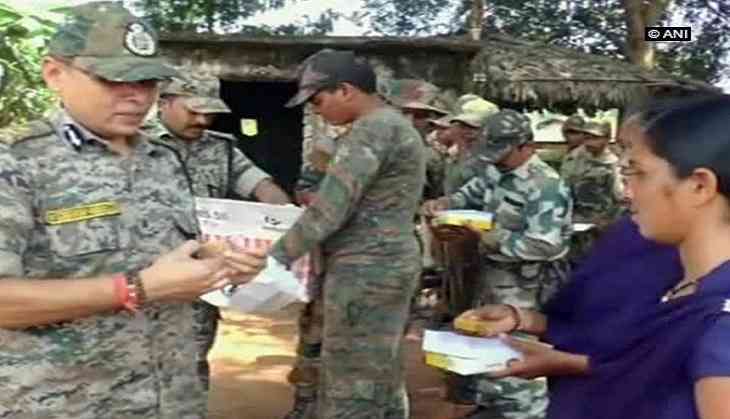 Chhattisgarh's Bastar Police yesterday celebrated the festival of lights, Diwali, in Naxal prone area with villagers and the security forces that are combating against Naxalism.
The celebrations took place in Bedre village of Bijapur.
The police personnel distributed sweets among the villagers while they also remembered their near and dear ones.
Satyendra Singh, one of the officials posted on the front post, believes that the priority of the soldiers is their duty, for which they have been appointed.
For the officials away from home, villagers become their new families as they celebrate all their joys and festivals with them.
-ANI