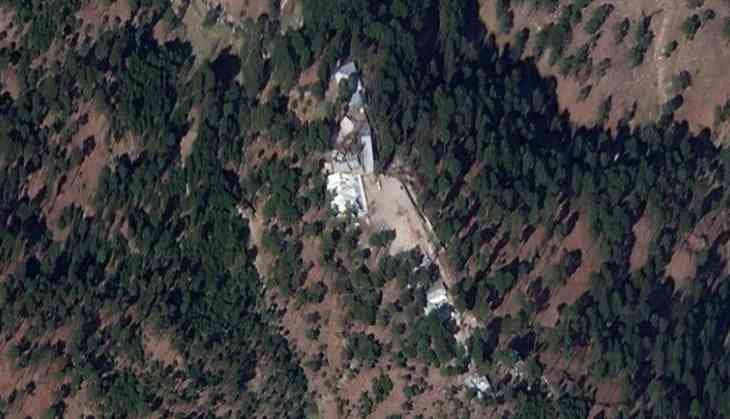 Days after Pulwama terror attack, Indian Air Force bombarded Jaish terror camp in Balakot which has become a fresh topic for debate. Oppositions are attacking Centre over not opening on the casualties nor providing any evidence on the same. Now, the first satellite image has triggered a fresh debate.
According to reports, high-resolution satellite images of Balakot camp of Jaish-e-Mohammed raised new questions. The images were produced by a San Francisco-based satellite operator Planet Labs. The image claimed Jaish-e-Mohammed Madarsa in Balakot that was attacked by the IAF still appears to be standing, even after India claimed its aircraft had hit it and killed a large number of militants.
The image shows at least six building figures on the site on 4 March, six days after the airstrike by the Indian Air Force on Jaish camp. Satellite expert Col. (Retd) Vinayak Bhat tweeted images of the Jaish-e-Mohammed training camp on Wednesday saying it appears to have likely damage, not 'massive'.
#TerroristNationPakistan#IndiaStrikesBack
First post strike satellite images indicate likely damage but not massive.
Likely use of #SPICE250 & 'fuel explosive' warheads#IAF unlikely to have missed,burn marks indicate possible use on fleeing terrorists.https://t.co/EW0cWPZZ0j pic.twitter.com/6TpSoYTPb3

— 卫纳夜格@Raj (@rajfortyseven) March 5, 2019
A report by an agency interprets the satellite imagery. "The image is virtually unchanged from an April 2018 satellite photo of the facility. There are no discernible holes in the roofs of buildings, no signs of scorching, blown-out walls, displaced trees around the madrasa or other signs of an aerial attack," the London-based newswire says. (The images cited by Reuters are from the US-based Planet Labs Inc.)
However, according to the government sources, the Indian Air Force has submitted evidence in the form of satellite and radar imagery to the government and has told the Centre that 80 per cent of bombs struck targets. However, these images have fueled a fresh debate on IAF airstrike on Jaish camp.
Also read: Rafale Deal: 'Secret files were stolen from Defence Ministry,' Centre tells Supreme Court