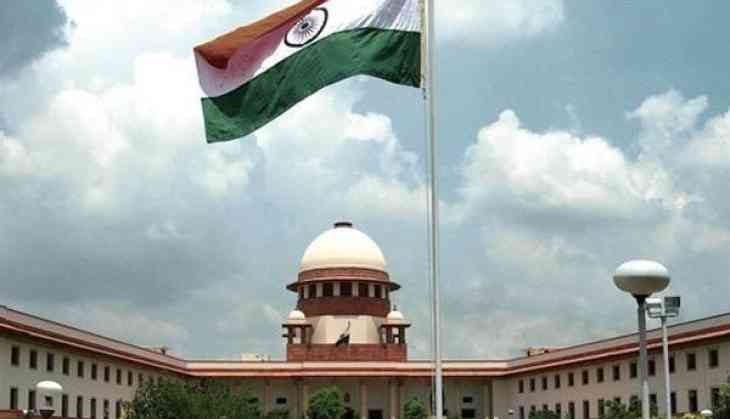 A bench of five judges are being set up to rule the order polygamy among the Muslims is constitutionally valid was cited as a ground in the top court on Friday. The apex court discussed the Ayodhya land dispute to a larger bench. "Is the polygamy case more important than Ayodhya case? When polygamy can be referred to a Constitution bench, why not Ayodhya land dispute?" senior lawyer Rajiv Dhavan told the Supreme Court.
The Ayodhya land dispute is ruled by the three-judge bench led by CJI Dipak Misra for which Mr Dhawan has been trying to constitute a larger bench that would hold day-to-day hearings to pronounce the verdict of Ayodhya land dispute.
According to reports, Senior lawyer K Parasaran, who was the centre's top law officer back in the eighties, said it was not proper to compare `polygamy' case with Ayodhya dispute.
"People in India want to know if polygamy important than Ayodhya. The Supreme Court must answer now... Ayodhya case not being dealt with the importance it deserves," Mr Dhavan, who is appearing for one of the Muslim petitioners in the title case, said.
Chief Justice of India, Dipak Misra told Mr Dhawan that the court will hear all the parties before it decides that the case should be ruled by larger bench or not.
The Additional Solicitors General Maninder Singh and Tushar Mehta also objected to Mr Dhavan's disparaging remarks against senior lawyers and urged the court not to allow the council to do so, reported NDTV.
"What sort of an argument is this? The nation wants to know and Supreme Court must answer? You (Mr Dhavan) are not alone who is representing the nation. We (petitioners representing Hindus) are also representing the nation," Mr Parasaran said.
Chief Justice Misra, however, did not, however, make any observations.
CJI Misra, however, did underline that the court "will hear (the case) on all aspects, first, we will put this controversy (on 1994 verdict) to rest. We may take a decision to refer the entire 1994 judgment to a larger bench as well as the title dispute itself."
Also read: Salman Khan Bail Plea Updates: Actor sentenced 5-years jail in 1998 Blackbuck poaching case; verdict on bail post luch