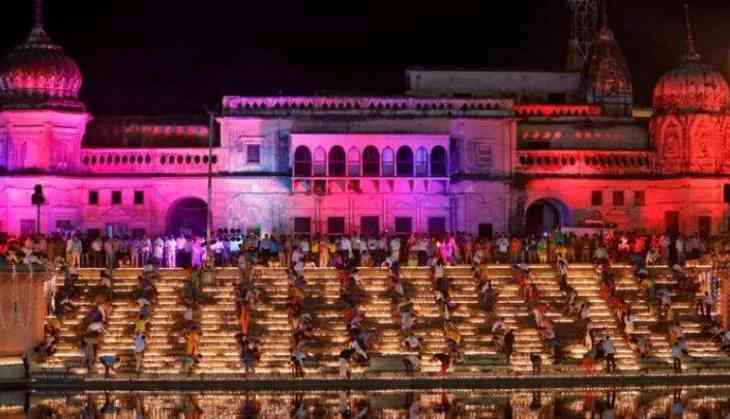 Around 3 lakhs diyas were lightened in Ayodhya, a most crucial place of India in current time on the occasion of Diwali. In the Diwali speech, CM Yogi Adityanath announced on Tuesday that now Faizabad district will be known as Ayodhya, a holy city said to be the birthplace of Lord Ram.
"Ayodhya Hamari aan baan shaan ka prateek hai, Ayodhya ki pehchan Bhagwan Ram se hai. (Ayodhya is the symbol of our pride and prestige). It owes its identity to Lord Ram," said Yogi Adityanath.
The Faizabad district comprises the twin towns of Faizabad and Ayodhya on the banks of River Saryu. Now it will be known as Ayodhya.
CM Yogi Adityanath also announced that a medical college that would be named after Lord Ram's father in the epic Ramayana, Raja Dashrath. An airport in Ayodhya will be named after Lord Ram.
"I want to make sure that Lord Ram's legacy lives forever," said CM Yogi Adityanath. CM Yogi responding to criticism of his renaming spree had said that a name matters. "Why are those protesting the change not named Raavan or Duryodhan? Why didn't their parents name them 'Raavan' and 'Duryodhan' in that case? In this country, the name holds a lot of significance," he said.
Earlier, Mughalsarai was renamed after Pandit Deen Dayal Upadhya and Allahabad as Prayagraj.
Also read: RBI vs Center: Government demands Rs 3.6 lakh crore from the central bank, one third of its reserve; RBI says no