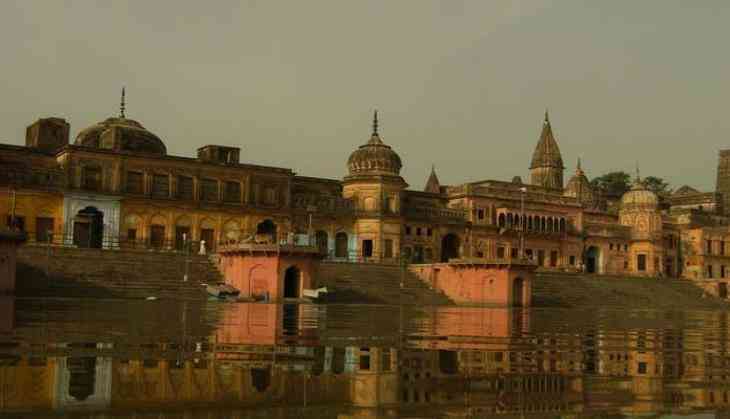 The All India Muslim Personal Law Board (AIMPLB) on Wednesday said it is ready for an out-of-court settlement under the Supreme Court's directives in the Ram Mandir-Babri Masjid case.AIMPLB member Maulana Khalid Rashid Firangi Mahali said the Muslim law board is ready for an out of court settlement under the watchful eye of the apex court.
'The observation of Supreme Court is welcomed by Muslim Law board and the law board is ready for out of court settlement under the apex court in Ram Mandir case,' he added.
Meanwhile, Muslim Cleric Maulana Suhaib Qasmi while asserting that this issue can be solved through talks vouched for out of court settlement.
Qasmi said someone has to lose in the court and in such sensitive cases like the Ram Temple issue, the view of both sides should be taken into consideration before arriving at a conclusion.
'All issues of the world can be solved through talks. Arguments and hatred bring no good. We cannot solve any problem through hatred. When a matter is heard in the court someone has to lose. And I believe that such matter should be dealt with sensitivity by considering view of all sides. So, this issue of the Babri Masjid should be solved through talks,' Qasmi told ANI.
The Supreme Court yesterday observed that the Ayodhya dispute must be settled amicably through 'a cordial meeting' of all parties, and Chief Justice J.S. Khehar offered his personal mediation to help resolve the matter.
The apex court's remarks came after Bharatiya Janata Party (BJP) leader Subramanian Swamy sought an early hearing of his plea seeking permission to build a Ram temple at the site of the demolished Babri mosque.
'These are issues of religion and sentiments. These are issues where all the parties can sit together and arrive at a consensual decision to end the dispute. All of you may sit together and hold a cordial meeting,' said an apex court bench headed by Khehar.
-ANI