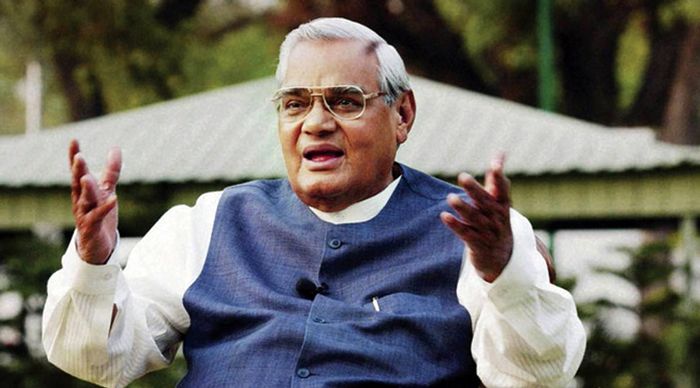 Atal Bihari Vajpayee turns 91 today.
Known as the moderate face of BJP, the three-time former prime minister was loved and respected across party lines.
While he withdrew from politics over a decade ago, his stature remains hard to match.
On his birthday, we tell you what makes the former BJP leader an evergreen political icon.
Former Prime Minister Atal Bihari Vajpayee turns 91 today. He was conferred with India's highest civilian honour, the Bharat Ratna, last year. Known as one of the best orators the country has seen, he also represented a moderate face of the Bharatiya Janata Party (BJP).
Vajpayee has always been a personality to reckon with. No wonder then that this well-revered leader's birthday is also honoured as good governance day, because not only could he enthrall a crowd but he was also an able administrator in his own right.
On his 91st birthday, here's why Atal Bihari Vajpayee is an icon for all seasons.
He chose dignity over his kursi
Vajpayee was the first national leader, who despite never being a part of the Congress party, became the country's prime minister on three occasions. He held the office once for 13 days (1996), next for 13 months (1998-1999) and the third time for a full term (1999-2004).
In 1999, the NDA was put through a no confidence vote in the Parliament as AIADMK under Jayalalithaa withdrew its support from the alliance. Despite the critical time, Atal Bihari Vajpayee did not initiate any lobbying for his party to make it through the vote.
In 2004, he led the BJP's 'India Shining' campaign for the General Election. However, the NDA lost, making the Congress the single largest party in the Parliament at the time. Having first hinted at his retirement plans in 2001, he finally stepped out of the public eye after the 2004 polls. This is significant as such was his charisma and clout at the time that he could have stayed in politics for "as long as he wanted".
Instead, he chose to put an end to his political career in a dignified manner.
He was unafraid to cut across party lines
Like Narendra Modi, he had roots in the RSS and made no qualms about it. While he agreed with their basic ideology, he did not refrain from expressing his disdain for the Babri demolition, calling it India's 'darkest hour'.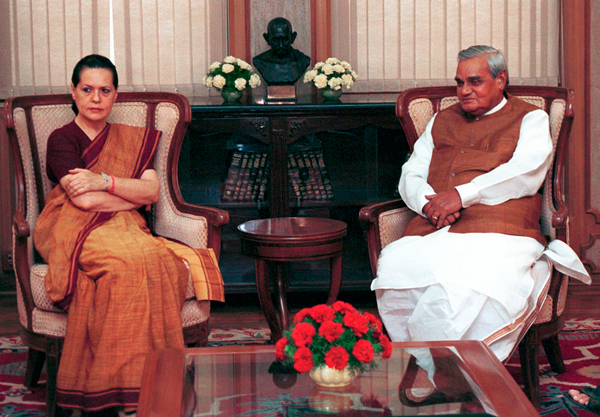 His allegiance to his party did not prevent him from acknowledging achievements of the Opposition either. After the 1971 war with Pakistan, which resulted in the liberation of Bangladesh, Vajpayee was prudent in calling Indira Gandhi 'Durga', an Indian Goddess known for her fearlessness and skill in battle. Ironically, he was one of the Opposition leaders jailed when she imposed a national emergency in 1975.
His moderate stance and simple appreciation for what he deemed right earned him the description of the "right man in the wrong party" in the media and respect across party lines.
India-Pakistan - Frenemies?
Vajpayee's foreign policy ushered in what is hailed by many as a "new era" in Indo-Pak relations. Not only did he undertake the inaugural journey in the Delhi-Lahore bus service, he visited Kashmir in 2002 for a dialogue with Pakistan as well as separatist leaders in the Valley. His goal was to restore peace to the troubled valley on permanent basis.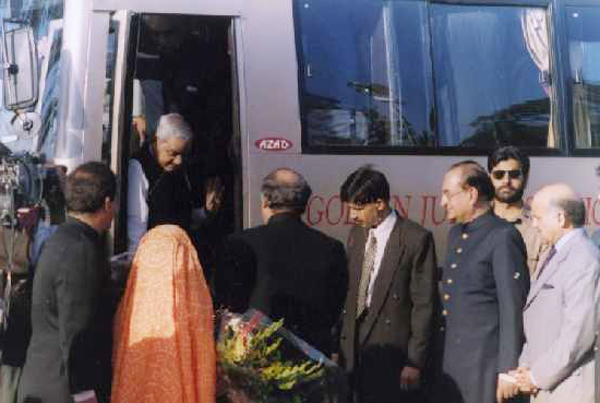 Oratorial skills and wordplay
Vajpayee's reputation as a formidable orator is irrefutable. He was recognised for his way with words in as early as the 1960s, when India's first Prime Minister Jawaharlal Nehru was so impressed with his parliamentarian interventions that he predicted a bright political future for him, saying that he could even become the prime minister.
He won the Best Parliamentarian award in 1994, the citation for which described him as 'an eminent national leader, an erudite politician, selfless social worker, forceful orator, poet, litterateur and journalist'.
Even after he withdrew from politics, his oratorial skills remain hard to match. Veteran BJP leader LK Advani said in 2011 that he had an "inferiority complex" due to Vajpayee's way with words.
According to a blogpost by Arun Jaitley on the BJP website last year, even children often repeated quotes from his speeches, attempting to emulate his style.
Good governance day and for good reason
25 December is also observed as 'good governance day' because not only was Vajpayee a skilled orator and leader, but also an efficient administrator.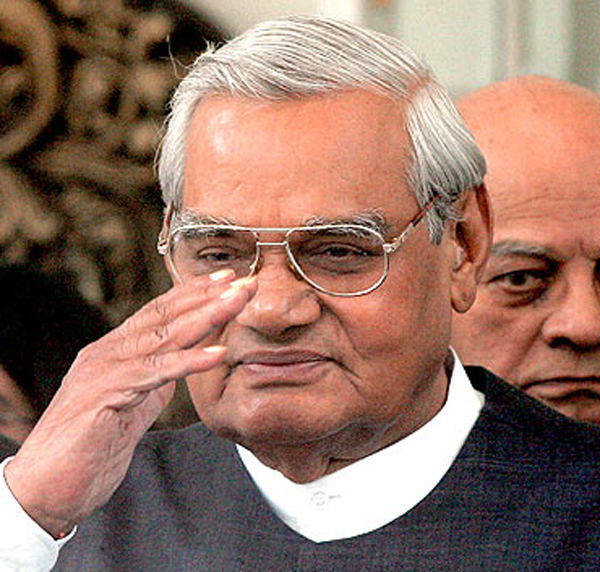 During his tenure, the Indian economy was stable and thriving, even registering a GDP growth of 8.4 per cent in 1999 (IMF standards). His economic policies also laid emphasis on Special Economic Zones to attract foreign investments.
Between 1994 and 2004, programmes like the Golden Quadrilateral (connecting Delhi, Mumbai, Chennai, and Kolkata for optimum industrial productivity) and the Sarva Shiksha Abhiyan were conceived and implemented as well.