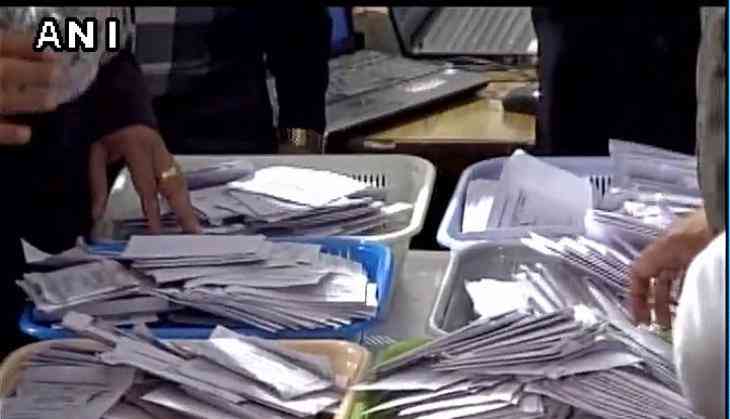 The counting across the five states of Uttar Pradesh, Punjab, Goa, Uttarakhand and Manipur began at 8 a.m. on 11 March, 2017.
Elaborate arrangements and heavy security are in place for counting of votes.The Election Commission has issued guidelines on security arrangements for counting of votes, and has also set up facilities for disseminating trends and results of elections of five assemblies.
In Uttar Pradesh, counting will take place in 78 centres across 75 districts.
The Chief Electoral officer reviewed preparations for counting of votes through video conferencing.
In Uttarakhand, counting of votes will be held at 15 centres across the state.
To avoid any controversy, the counting process will be video graphed, while in Manipur, the counting of votes for 60-member Assembly will be taken up at eleven centres.
Meanwhile in Punjab, 14,000 officials have been deployed for smooth conduct of counting and it will be held at 54 counting centers at 27 locations, and in Goa, counting for 19 North Goa constituencies will be held at Panaji and for 21 south Goa constituencies in Madgaon city.
-ANI