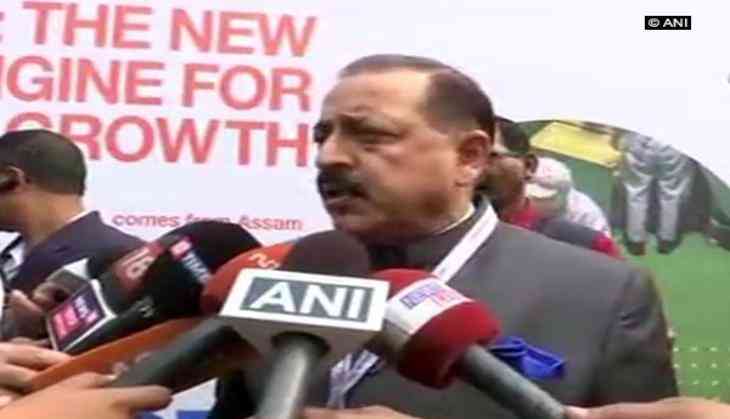 Union Minister Jitendra Singh on Saturday said that the Global Investors' Summit -'Advantage Assam' is a boost to the unexplored potential of the entire northeast region.
"This event in Assam is a big boost to the unexplored potential of the region and will supplement India's Act East policy," Jitendra Singh told the media here.
He further said that the event vindicates the Government of India's priority is North east's development.
"Prime Minister Narendra Modi in a recent visit said North East means New Engine for India and this event vindicates Government of India's priority to push forward North East on the journey of development," added the Union Minister.
Prime Minister Narendra Modi on Saturday inaugurated the Advantage Assam - Global Investors Summit 2018 in Guwahati.
Bhutanese Prime Minister Tshering Tobgay is also present at the event.
The two-day event that began on Saturday will showcase the state's manufacturing opportunities and geostrategic advantages to foreign and domestic investors.
The Summit has been organised by the Assam Government, in association with the industry body the Federation of Indian Chambers of Commerce and Industry (FICCI), aiming to position the state as India's Expressway to Association of Southeast Asian Nations (ASEAN) countries.
There is a number of focus sectors, identified by the state, which includes agriculture and food processing, organic farming, bamboo, handloom, textile and handicrafts, inland water transport, riverfront development, and logistics.
--ANI