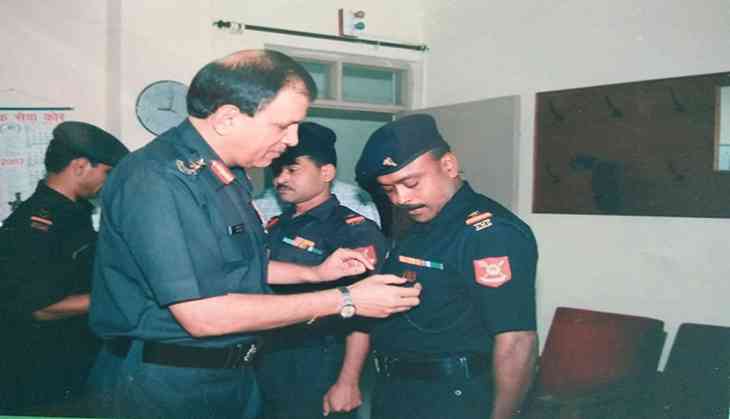 Azmul Haque (photo-Outlook)
The exclusion of over 40 lakh people from the final draft of the National Register of Citizenship faced a lot of criticism emanating from all sides. The new dimension added to the criticism when the names of a Retired Army and former President's nephew are missing from the final draft.
50-year-old Azmal Haque, who is a resident of Chaygaon in Assam's Kamrup district, said his name was left out even he submitted all his valid documents. Even the names of his son and daughter are missing from the NRC. NRC has been prepared to weed out the illegal immigrants and infiltrators from the original citizenship.
"This is very unfortunate. I just can't accept this behavior. I'm deeply hurt," Outlook quoted the retired army officer Haque as saying. He said that he did not expect such humiliation after serving the nation for 30 years. Haque retired as a junior commissioned officer from the Army in 2016.
In 2017, the Foreigners Tribunal, a quasi-judicial court formed to try cases of illegal migrants, served him a notice to prove his citizenship. Later, the police called it a 'mistaken identity'.
On the other hand, a nephew of former President Fakhruddin Ali Ahmed also said that his name and some of his family members are missing from the final draft of NRC.
"Our names are not mentioned in NRC list as my father's name is not mentioned in the legacy data document, I will get in touch with my uncle's family members," Times of India quoted Ziauddin Ali Ahmed, a nephew of the former President, as saying.
The NRC made public final draft on Monday in which 2.89 crore out of 3.29 crore who applied has been considered as citizens of the country.
Also read: After West Bengal CM Mamta Banerjee's 'bloodbath' and 'civil war' remark over Assam NRC, police case registered against her