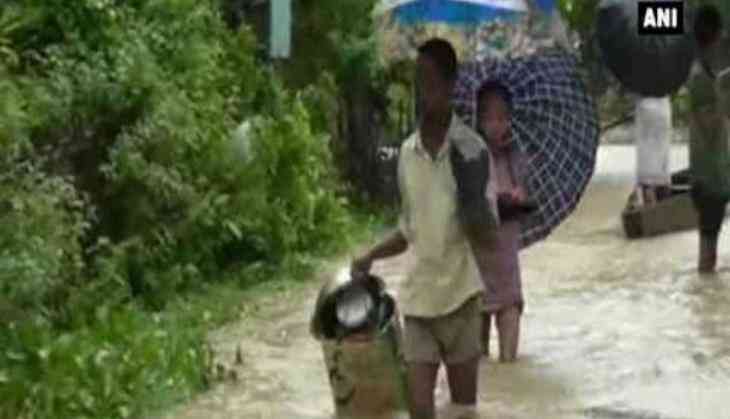 Assam: Nearly four lakh people affected by flood
Nearly four lakh people are reeling under the fury of flood at 13 districts caused by incessant rains in Assam, according to official sources.
The flood water has submerged the low-lying areas of the Kaziranga national park. Meanwhile, several rivers were still continuously showing a mounting trend.
Ferry services between Guwahati and North Guwahati have been suspended for the time being as the Brahmaputra is maintaining an increasing trend. State Disaster Response Force (SDRF) has already evacuated 400 students to safer places at Nalbari district.
On July 3, flood claimed the life of one in Lakhimpur district. Some of the worst affected districts were Karimganj, Lakhimpur, Golaghat.
Nearly 24 thousand people are taking shelter in 108 relief camps. Relief materials like drinking water and rice are being distributed and the medical teams were also deployed in flood-hit areas.
Cattle stock, houses, infrastructures including roads and culverts and agriculture land are deluged due to floods.
-ANI