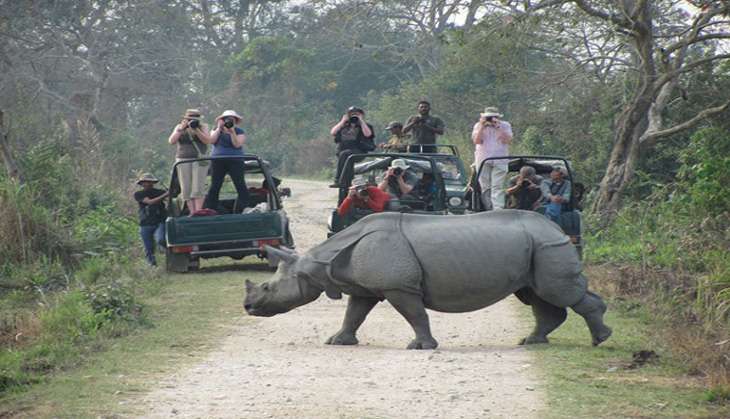 On 19 September, two people were killed and five others injured after the police reportedly opened fire to disperse protesters demanding compensation before they move out from areas near the Kaziranga National Park.
In view of a Guwahati High Court order last year, Assam government had decided to carry out eviction in Banderdubi and Deochurchang areas under Kaliabor sub-division of Nagaon district after the residents refused to move out until they were paid adequate compensation.
While 190 families are being evicted from Banderdubi, 160 families are being evicted from Deochurchang.
Heavy security arrangements were made since 18 September in the two areas but the situation turned tense after eviction began - with protesters squatting and resorting to stone-pelting.
Senior police officials present at Banderdubi urged the protesters to move away but they turned violent with the security forces resorting to lathicharge, tear gas shelling and then opened fire to disperse them.
The deceased have been identified as Anjuma Khatun and Fakhruddin. The five persons injured in the firing have been admitted to Jakhalabandha Health Centre.
The situation in the area was still tense but under control with the eviction drive continuing.
There was, however, no report of any untoward incident in Deochurchang area.The authorities have pressed elephants, excavators and rollers into service to demolish the houses. Many families have moved to National Highway 37 with their belongings.
Krishak Mukti Sangram Parishad leader Akhil Gogoi demanded that the families be paid adequate compensation before they are evicted.
--PTI