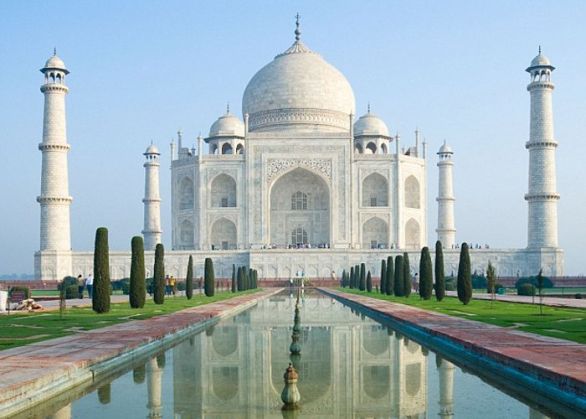 The Archaelogical Survey of India (ASI) has ordered a probe after a 60-kg British-era copper chandelier at the main entrance of the Taj Mahal came crashing down recently.
The six-feet high and four-feet wide chandelier, gifted by Lord Curzon and installed at the Royal Gate of Taj Mahal in 1905, fell down on Wednesday, 19 August, sources said.
A probe under ASI's superintending archaeologist Bhuvan Vikram has been initiated into the matter, they said.
Though there was no official word as to what caused the chandelier to fall, the sources said it probably came down due to "aging and wear and tear".
"Luckily, there was no one around or else it would have resulted in a major tragedy," a tourist guide Ved Gautam said.
On Thursday, Agra ASI chief Bhuvan Vikram Singh had said that the decision to fix the chandelier would be taken only after carefully examining its structure and its present state.
Meanwhile, some tourist guides have accused the ASI officials of 'gross negligence' and questioned their expertise in handling the monument's artifacts.
-PTI