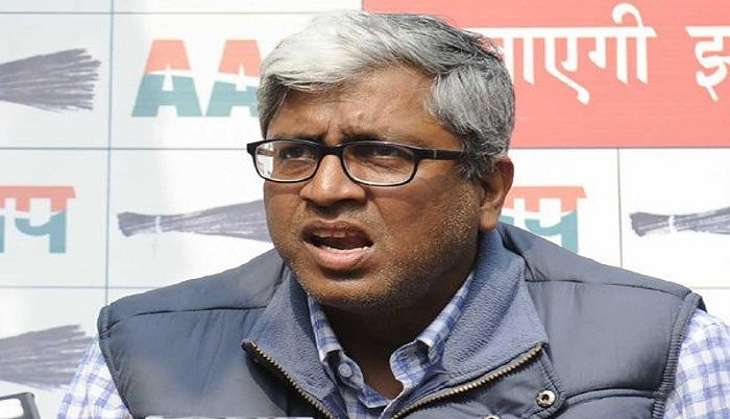 Aam Aadmi Party (AAP) has distanced itself from leader Ashutosh's remark about sacked Women and Child Welfare minister, Sandeep Kumar.
Deputy Chief Minister Manish Sisodia on 3 September said whatever Ashutosh said was "his own opinion". He added that the party is "deeply embarrassed".
AAP's Ashutosh had written in a column for NDTV, "I agree that Sandeep Kumar is a public figure, and to be in the public glare one, has to pay a certain price. A public figure can't enjoy many indiscretions that an ordinary citizen can. A public figure probably cannot openly smoke, drink and flirt with the opposite sex, but he or she is entitled to his or her private space and he or she should not be chased there."
"Whatever Sandeep Kumar did cannot be defended. And, what all Ashutosh said is his own opinion, but the entire party is clear about Sandeep's behaviour," Sisodia told ANI.
"If tomorrow allegations are levelled against me, the same actions would be taken against me," Sisodia added.
Confirming Kumar's suspension from the party's primary membership, Sisodia said, "A probe is going on against him and whatever Sandeep Kumar did is not acceptable."
"The entire case has been given to a disciplinary committee and the party will follow the committee's decision," he added.
On Wednesday, Delhi chief minister Arvind Kejriwal decided to sack Kumar after receiving an objectionable CD, adding that the AAP stood for "propriety in public life".
Kejriwal attempted to downplay the matter by claiming that the AAP, which is the "nation's biggest hope", does not spare willful wrongdoers.
Kejriwal said he would prefer to forfeit his party but never tolerate corruption and wrongful activities, as the AAP does not believe in hiding members' flaws.
Commenting on Kumar's "misdeeds", Kejriwal said his former Cabinet colleague has betrayed the party and the people of Delhi.
Kumar, however, denied the allegations on 1 September and played the Dalit card while claiming that the video was fabricated.
To prove the authenticity of the CD, the Delhi Police's Crime Branch has initiated an investigation in the matter.
-ANI