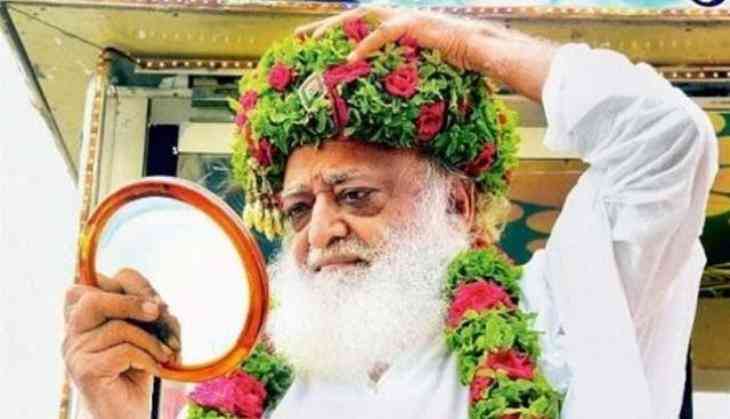 The Jodhpur Schedule Caste and Schedule Tribe Court has announced its verdict on Asaram rape case on 25 April. He found guilty of raping a 16-year-old girl at his ashram in Manai area near Jodhpur and raped her on the night of August 15, 2013. The 77-year-old self-styled godman was charged under Section 376 of the Indian Penal Code, the POCSO (Protection of Children from Sexual Offences) Act and Juvenile Justice) Act.
The judge Madhusudan has pronounced the judgement on Asaram inside the courtroom of Jodhpur Central Jail. The judge sentenced him to life imprisonment and also to his two aides.
Asaram was arrested after the complaint filed by a minor girl. She had accused him of outraging her modesty at his ashram on the 15 August 2013. The victim was a Class 12 student and she was a student at his Chhindwara ashram in Madhya Pradesh. According to the charge sheet reports reads that 'One day the girl felt dizzy and her hostel warden Shilpi told her that she is under the influence of 'bad souls'. Shilpi said to her that she will talk to Asaram on this issue. On 7 August, warden called at her home and told her parents about victims condition. Her parents came to her hostel and told them that she told to Bapu about their daughter condition. Shilpi told them that Asaram had asked her to bring her at his ashram. However, they were told that Bapu would be in Delhi on 12 August but, he was not there. Asaram was in Jodhpur and finally, they reached Manai village near Jodhpur on 14 August.'
The victim also told that Asaram aides took them to the hut of Bapu and on 15 August night, they again went to his kutiya. The 77-year-old godman talked to her parents and later, asked them to leave her with him and sit outside the gate.'
'Asaram switched off the lights of the room and called her in from the back door. He locked the room from inside and started molesting her. When she started shouting, he threatened her to kill her parents and closed her mouth.'
Later, what she told was very painful and shameful that 'Asaram touched her body and asked her for oral sex. He was naked at that time and forced the girl to undressed. He molested her for an hour and when he asked her to leave the room then, he threatened her again to kill her parents if she spoke anything.'
Thes complaint filed by the rape survivor, Asaram Bapu was arrested from Indore and brought to Jodhpur on 1 September 2013.
Watch Video:
Also read: Asaram Verdict: ICC posts a tweet showing PM Modi and Baba in company; draws flak