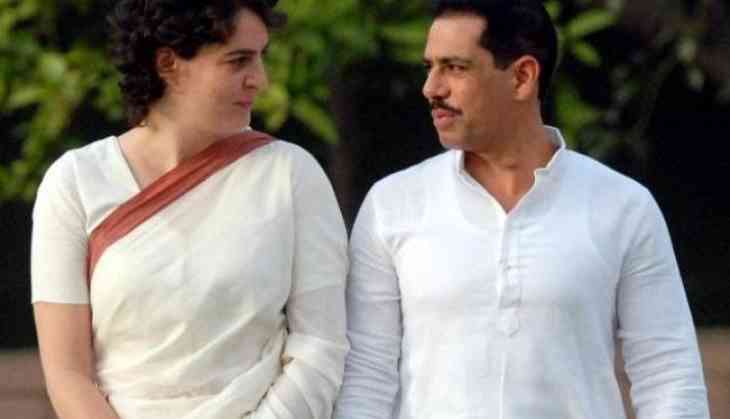 Priyanka Gandhi and Robert Vadra
As the Lok Sabha elections are approaching, the politics of political vendetta has come out to suffocate the air and Robert Vadra was questioned by the Enforcement Directorate for straight 5 hours on Wednesday.
Vadra, who was dropped to the ED office by her wife Priyanka Gandhi Vadra yesterday, also assumed charges of the General Secretary of the Congress party for the Eastern region of Uttar Pradesh.
ED was questioning Vadra about his properties in London or whether he knows any person involved with him or any other third party in the deal but Vadra has denied every allegation. He will be questioned today at around 10:30 am again.
Priyanka Gandhi and Robert Vadra
The case ED is investigating involves 9 London based properties which are being said to be allegedly owned by Robert Vadra and amounts to be several million pounds. Out of the 9 properties, 3 are villas and the rest are flats which were bought during the UPA-1 and UPA-2 regime of 2005-2010.
The Enforcement Directorate has told the court that "This gives credence to the fact that Bhandari was not the actual owner of the property but it was beneficially owned by Vadra, who was incurring expenditure on the renovation of this property."
BJP's spokesperson Sambit Patra has alleged that Congress party's core agenda is corruption and dynastic politics.
Patra said, "Everybody knows every member of the family is out on bail. The 2019 Lok Sabha election is a fight between the gang of corrupt versus transparency of Narendra Modi government."
Also read: Alert! Link Aadhaar with PAN before this date or face suspension of several impotant services; details inside