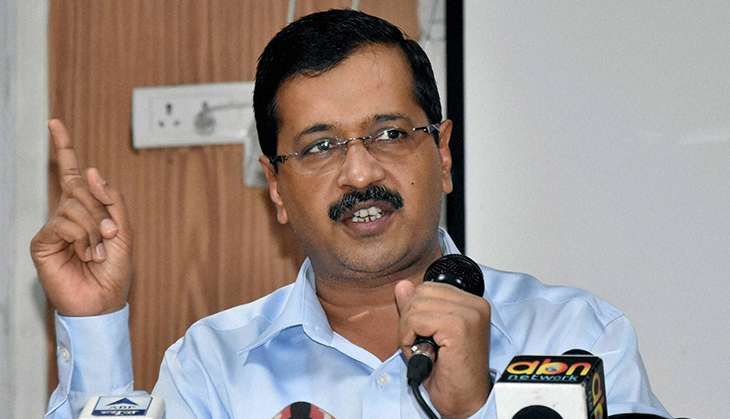 Delhi Chief Minister on Sunday demanded a "white paper" and an independent inquiry on demonetisation, dubbing it as the "scam of all scams" even as he claimed that the reputation of Prime Minister's Office has been tarnished globally under Prime Minister NarendraModi. Terming Modi's new year eve speech a "sham", Arvind Kejriwal sought responses from the Prime Minister and the Reserve Bank of India (RBI) on the amount of money deposited and the eventual gain out of the 50-day-exercise that was announced on November 8. "Demonetisation is the biggest scam of independent India and is entirely guided by politics and corruption. The scam of all scams.
"We demand that an independent inquiry be conducted and a white paper be released on the what was gained and lost due to demonetisation," Kejriwal told a press conference at his residence here.
The AAP led by Kejriwal has been one of the staunchest critics of the currency ban measure since the beginning. The AAP chief has been addressing rallies across the country on the issue and has also levelled allegations of personal corruption against Modi. "PM has become a subject of ridicule internationally. Big economists of the world are talking ill about the whole exercise. Dr Manmohan Singh commanded respect internationally but Modi has destroyed the reputation of PM's office," Kejriwal said.
Referring to Modi's December 31 address to the nation, Kejriwal said it was hollow as he did not speak about the gains and losses arising out of the shock currency move. The schemes could have been announced even without enforcing any such measure, he said.
Taking on the stated objectives of the measure, Kejriwal said that Modi had said it will achieve four objectives-reduce corruption, curb black money, reduce terrorism and circulation of fake currency. It has neither managed to curb black money nor reduce terrorism or circulation of fake currency as fake Rs 2,000 notes are available in the market. It has not yielded any tangible benefits and has instead led to a spike in corruption, Kejriwal said.
"Around 100 people have lost their lives. People's houses have been ruined. PayTM as been the biggest beneficiary of demonetisation. What did we achieve? BJP had informed its rich friends about the measure.
"It is a matter of inquiry whether bribe was taken for leaking prior information about demonetisation or was it shared for free. BJP has been running the racket of exchanging notes," he said.
"Modi is talking about a cashless economy. First of all he should make BJP cashless that is accepting donations in cash. There's a list of 648 people who have Swiss bank accounts. PM should have announced that these people will be arrested," he said.