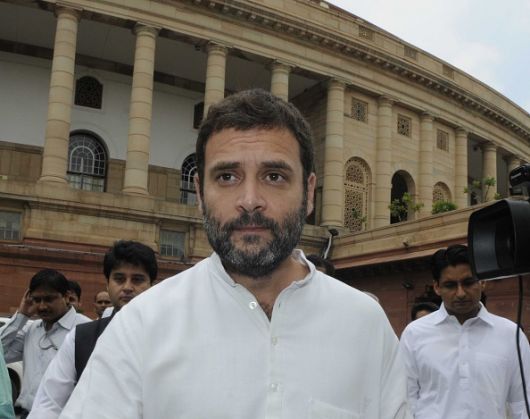 After a meeting with Congress vice president Rahul Gandhi in Delhi on Friday, Kalikho Pul, the leader of the 21 rebel Congress MLAs in Arunachal Pradesh, said there were "positive developments" in the negotiations, reports The Economic Times.
"I and around 20 colleagues had cordial and positive discussions with Rahul Gandhi," said Pul. "This was the first time we got a chance to meet Rahulji ever since we came to Delhi four months back to take up the issues in the Arunachal Congress with the high command."
Congress-led Arunachal Pradesh is under President's Rule on the recommendation of the BJP-led central government. The Congress has appealed to the Supreme Court against the imposition of President's Rule in the state.
The 21 rebel Congress party members had resigned from the Assembly, accusing Chief Minister Nabam Tuki of being autocratic and corrupt.
The Congress needs these 21 MLAs to return to the fold to prove that the party still holds a majority in the 87-seat state assembly, should the Supreme Court verdict in the case go against the Centre.