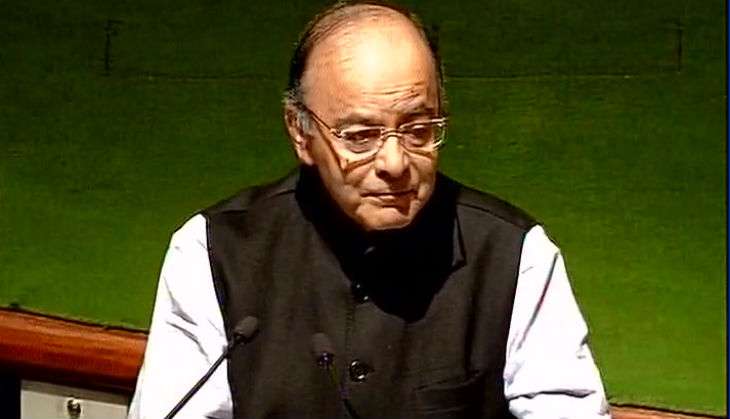 Taking a dig at the Opposition that has decided to launch 'Aakrosh (anguish) Day' over the demonetisation issue, Finance Minister Arun Jaitley on 24 November said people are happy about the government's decision and it is only a few Opposition parties that are "Aakrosh" about the decision.
Launching a scathing attack at the Congress after former prime minister Manmohan Singh termed the demonetisation issue to be a blunder, Jaitley said it was ironical of the earlier government to consider it a blunder as it was under them that black money transactions had become rampant.
"We were not surprised when we heard from those who ran the government between 2004 and 2014 that they didn't like these anti-black money steps. The maximum black money was generated in the country between 2004 and 2014. Commonwealth Games scandal, the 2G corruption scandal, the coal block scandal... All took place during this period," he said.
"Those who didn't consider these scandals to be a blunder are now considering this campaign against corruption and black money to be a blunder," he added.
Jaitley said that instead of engaging with the government in a debate over demonetisation, the Congress is "manufacturing reasons" to run away from the debate.
Responding to Dr Singh's claims that the demonetisation will weaken the Indian economy and adversely impact the GDP of the country, Jaitley said, "As far as the medium and long term impact on the economy is concerned, including on India's GDP, it is going to be a positive impact. Lot of money that operates in the shadow economy will now be a part of banking structure. The banks will have a lot more to support the economy. The private sector investment which was so far lacking will now be back into the economy."
He said banks which were hitherto struggling because of the NPA problem would have a lot more money to lend for agriculture, infrastructure, social sector and the possibility of banks lending at lower cost would also rise.
"Additionally, when more and more transactions comes into the banking network in the long run, you will find taxation, both direct and indirect, improving therefore in the medium and long term, it will have a positive impact," he said.
-ANI