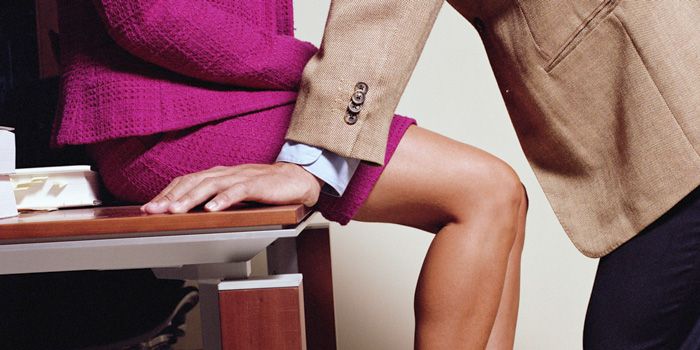 We can trivialise it by calling it an internal fight within the ruling party. But it\'s a much bigger debate than that. Why does Mr Jaitley not want companies to reveal whether they have an Internal Complaints Committee or not?
Maneka Gandhi\'s plea is not at all misplaced and it is rather unfortunate that she\'s facing resistance for this urgent need.
While Arun Jaitley and Maneka Gandhi are battling it out over the need for full disclosure for companies on having a sexual harassment redressal system, their ministries too appear to be at loggerheads. Crudely put, the debate that has struck up between women's concerns and that of corporate affairs directly reflects the objectives of the ministries - Women and Child Development and Finance and Corporate Affairs - headed by Gandhi and Jaitley respectively.
But before we jump into the tu-tu-main-main of things, a quick background check.
1. Maneka Gandhi puts forth a plea to make it compulsory for companies to reveal whether they have an existing internal complaints committee, or plan to set one up, in order to probe complaints of sexual harassment of women.
2. Arun Jaitley writes a letter to Gandhi stating that "enhanced disclosures under the Companies Act, 2013 and adding to these may not be desirable".
Translation: "No Maneka, that's not a good idea as companies shouldn't be expected to reveal so much."
3. Now this makes Maneka Gandhi rather furious. Her comeback: "I would beg to differ with the view that mandating this would add any burden on the companies as the only information required to be disclosed in the Board/Director's report is that the companies have actually constituted the Internal Complaints Committee. And if all the companies in the country have a functioning ICC, this itself will be a great step towards women empowerment."
Translation: "All they need to do is reveal whether they have an Internal Complaints Committee or not. How hard is that?"
4. Other that the obvious reason every company needs a redressal committee, Gandhi also stresses on why they don't disclose it. She says, "Most companies do not want to malign their image, so they don't bother going to the police. But the first stage is setting up a functioning internal committee in the firm that will hear the matter and decide on the course of action, which many companies are yet to do."
Translation: Patriarchy. You knew it.
Now, it is slightly absurd that Mr Jaitley thinks a company's 'top secrets' pertaining to whether they are bothered about sexual harassment at work or not should be protected. The 'protection' seems entirely misplaced.
Also, does this not normalise harassment and send out the most un'desirable' (using Jaitley's word) message to the perpetrators?
As Indian Express quotes an unnamed government official: "Many firms believe that having such a cell will lead women employees to create a nuisance."
Right. Because that is the problem. Due to the fear of a rule being abused, we let people be abused at workplaces? And this, considering only women. The assumption that male employees do not face sexual harassment at the hands of both male and female co-workers is nothing short of baffling.
It is unfortunate that this is a debate. But as things stand, we earnestly hope Ms Gandhi wins this round.