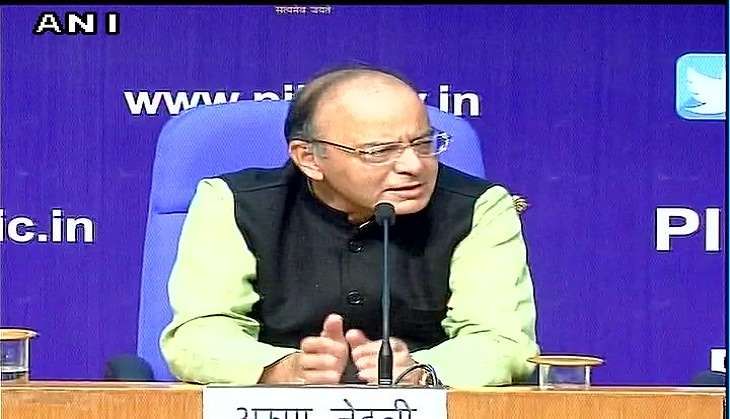 Amid chaos across the nation over demonetisation of Rs 500 and Rs 1,000 notes, Union Finance Minister Arun Jaitley today addressed the media over the issue.
Banks and ATMs over the weekend witnessed more chaos and even longer queues as cash-starved people jostling to exchange and withdraw money, even as cash dispensing machines went dry soon after they were stocked due to heavy rush.
Here are some of the highlights of his speech:
Marginal hike in bank deposits was only for September 2016, reason being the release of Pay Commission's salary arrears.
According to RBI report all the chests are filled with new currency, but sometimes proper amount of money is not available everywhere.
Government will never accept illegal transactions taking place in currency or bullion.
The ATMs have not been re-calibrated for new Rs 2,000 currency note; the process is on.
It was not possible for us to inform about this decision in advance, as we had to maintain its secrecy as well.
Different political reactions are coming, some of which are really irresponsible.
When the government decided to demonetise, it had expected that people would go to banks in large numbers.
Notes exchanged by SBI of 58 lakh people till 12:15 today.
SBI has alone completed 2 crore 28 lakh transactions in the last two days, be it for deposit, exchange or any other form.
Bank officials working from morning to late night, people are also cooperating well despite all difficulties.
There are long queues, but orderly queues. There is no chaos.
It is very clear that some rumours started on the first day like electronic chips in notes and salt rumours, but these are just rumours.
If anyone indulges in improper and unlawful activities, concerned departments are going to take it up.