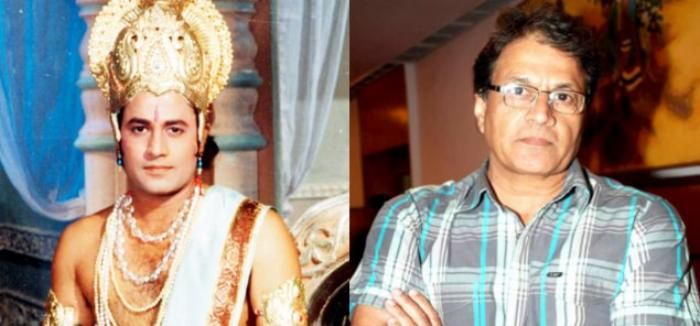 Arun Govil, who is popularly known for the character of 'Lord Ram' he played in Ramanand Sagar's Ramayana is all set to join the Bhatiya Janata Party (BJP).
Earlier, Gajendra Chauhan famed as Yudhishtir in popular serial 'Mahabharat' had become a member of the saffron party.
According to a senior BJP leader, 57-year-old Govil is expected to join the party ahead of the Bihar or UP assembly polls.
"It is only a matter of time when he joins the party, but it will be definitely before the Bihar or UP elections," said the politician, requesting anonymity.
The central leadership would take a final call on the matter at a proper time, he said.
However, Govil has already expressed his wish to work for a political party which follows the agenda of harmonious development.
When contacted, Govil, who is currently playing a role of a friend, philosopher and mentor in his own serial 'Dharti Ki Goad Mein" on DD Kisan channel, said, "Yes, I want to join the BJP and would do so if I get an offer."
Earlier, Govil had declined the invitations from all the parties including Congress and BJP.
His comeback on small screen has brought him closer to the party as well as the farmers.
"Truly speaking, apart from coming closer to BJP, my contract with DD Kisan channel has brought me nearer to farmers also," said Govil, the programme head of the serial.
Govil is excited to speak about his experience of doing the serial for the farmers channel, "During the shoot of 25 episodes of the serial so far, I have had opportunity to interact with scores of farmers and came across their various day-to-day problems.
"Unavailability of funds and irrigation facilities at proper time often force farmers to sell their lands and subsequently they lose their livelihood and then flee to cities.
"Exploitation by middlemen and rampant corruption at Panchayats are the basic problems that the farmers are facing across the country which my team is going to highlight in its 130 episodes," he elaborated.
"Basically, I belong to a city (Meerut) and have rarely been to farms. But my engagement with DD Kisan channel has made me familiar to the 'Annadatas' (food givers), he said, adding that the Narendra Modi-led government at the Centre has done immense work for the uplift of farmers and it would take some time to feel the impact.
-PTI