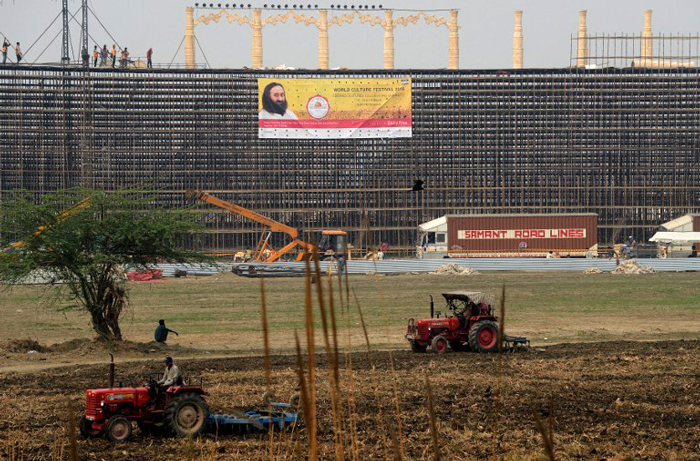 The Sri Sri Ravi Shankar-helmed Art of Living Foundation has agreed to pay Rs 25 lakh - the first part of the Rs 5 crore fine slapped by the National Green Tribunal (NGT).
The foundation on Friday moved an application saying it would pay the remaining amount over the next three weeks.
The green court fined the foundation in lieu of the environmental damage to the Yamuna floodpains that may be caused by the three-day long World Culture Festival.
In an interview with a news channel, Sri Sri Ravi Shankar had earlier said he would go to jail but he would not pay the fine. The NGT had objected to the remarks and said that a person of his stature should not make such statements.