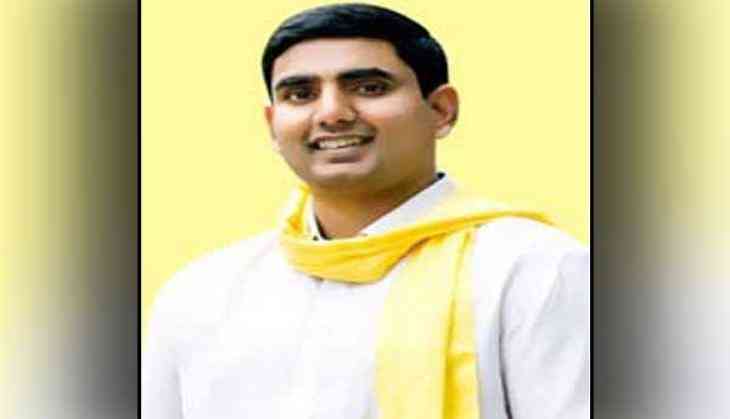 Andhra Pradesh Information Technology (IT) Minister Nara Lokesh on 13 October asked officials to help young entrepreneurs to set up their startups.
He issued the instruction during a review meeting with representatives of AP Innovation Society (APSIS) and officials of the IT department.
The APIS representatives told the minister that the office space is provided to the Drone Incubation Centre as its operations have begun, and first drone will be manufactured by January 15, 2018.
When the APIS brought to the notice of the minister that other states are charging Rs. 3000 to Rs. 5000 per chair in the incubator, then Lokesh directed the officials to not charge any amount on the startups.
"The policy should be encouraging to the youth to stand up on their feet, but at the same time care should be taken to help only those who are serious and committed for entrepreneurship. Chance in the incubators should be given only after thorough screening. The target should be at least one billion dollar company be developed from APIS Incubators," said Lokesh.
The minister added that boot camps in the IOT (Internet of things) should be organised in all colleges.
"In the first phase, tinkering labs should be started in 80 engineering colleges. Action plan should be prepared to conduct 12 hackathons in 12 months. Setting up of Smart City Innovation Laboratory should be sped up," said Lokesh.
The minister informed that the Government of India has accepted to set up a Centre of Excellence for Internet of Things in AP.
He directed the officials to complete the work as soon as possible.
The minister called on the APIS and the IT officials to work quickly so that AP reaches the Number One position in Startup India states. He asked to set up agri incubator by the end of November.
Earlier, the APIS informed the minister that four cohorts are organised in the technology incubators at Visakhapatnam and Kakinada in partnership with the NASSCOM. 16 startup companies are incubated in those two centres, and four of them have started full-time activities.
The APIS further informed that three cohorts are organised at XLR8 accelerator at Tirupati and 54 startup companies are incubated there, and eight companies are fully operational.
Andhra Pradesh Innovation Society CEO Prof Valli Kumari, IT secretary Vijayanand, IT department officials took part in the meeting.
-ANI