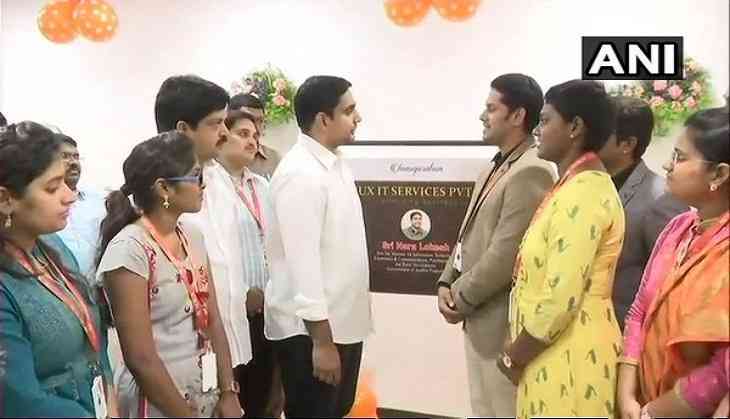 Andhra Pradesh IT Minister and Telugu Desam Party (TDP) general secretary Nara Lokesh on Wednesday inaugurated ten IT and ITES companies in Tadepalli village in the Amaravati capital region that will create 1,000 jobs altogether.
The companies will start their operations in Vijayawada and at NRT Tech Park in Mangalagiri.
"The entire IT revolution in South India started with (Andhra Pradesh Chief Minister) N. Chandrababu Naidu. Under his leadership, Hyderabad moved from being a traditional economic city to being an IT services city. That's the kind of transformation that has happened. Similar transformations are happening in Andhra Pradesh now," Lokesh told ANI.
"The state government has been giving pro-actively with the industry to give input and to learn areas where we need to improve. Globally, 80 percent of the jobs are created by small and medium enterprises. So, in the state of Andhra Pradesh if you want to create any ecosystem then we believe SMEs are going to play an important role. As part of that, my department has been focused more towards SMEs. We also have a separate team that focuses on big giants in the industry. Besides the IT industry, we are also doing the same in Electronics," he added.
More than 60 IT companies have already started functioning in Amaravati.
The move was taken to create more job opportunities for the locals of Amaravati and other regions.
(ANI)