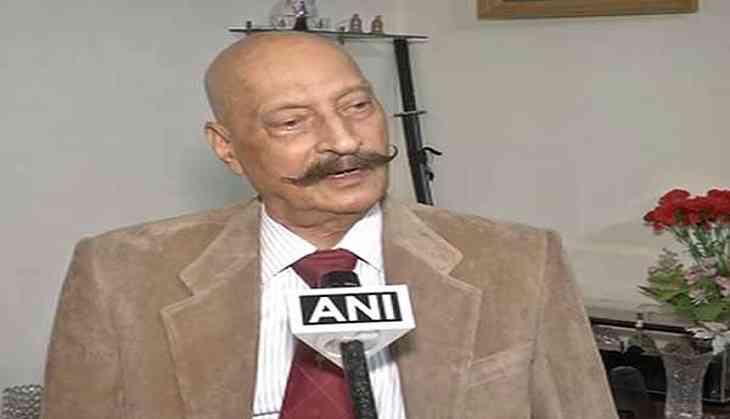 Former Director General of Police of Jammu and Kashmir M M Khajuria said Tuesday that terror-related incidents like the one that had taken place on Monday in Anantnag clearly pointed to there being certain flaws in the security apparatus.
"I am sure the concerned security forces have taken notice of the flaws in security and correction has been put in place quickly," he told ANI.
"Nobody should be able to disrupt it (Amarnath Yatra) and roads should be absolutely secured," said Khajuria.
"Let's pray that the rest of the yatra goes on without any glitch," he added.
"This attack is an outcome of the environment that has been created in Kashmir, particularly in South Kashmir, especially in last year or so, after the killing of Burhan Wani," he said talking to ANI.
He further added that new access of evil have come into being in Pakistan, that is the Wahhabis, the ISI, and the combined terrorist groups by Hafiz Muhammad Saeed have taken over the valley, and all of them are backed by Lashkar-e-Taiba (LeT).
"The larger population of Kashmir wants to live a normal life and they want their children to have proper education. People of Kashmir are not for this kind of environment," Khajuria said.
Following the attack, Home Minister, Rajnath Singh called for a high level emergency meeting which was attended by political leaders of different parties.
Terrorists had on Monday night opened fire on a bus carrying over 30 pilgrims in Anantnag district.
The incident occurred at around 8.20 p.m. on Monday between Baltal and Mir Bazar. Reportedly, the bus was neither a part of a convoy nor registered with the shrine board
Jammu and Kashmir Chief Minister Mehbooba Mufti today summoned an emergency meeting of her cabinet to review the security situation across the state.
Inspector General of Police (Kashmir Range) Muneer Khan on Tuesday said that the attack on Amaranth Yatra pilgrims was carried out by Lashkar-e-Taiba (LeT).
President Pranab Mukherjee and Prime Minister Narendra Modi have condemned the attack in the strongest terms.
Delhi Police has also issued a high security across national capital New Delhi on Tuesday.
Condemning Monday's terrorist attack on Amarnath Yatra pilgrims, the Congress Party on Tuesday described it as a serious security lapse on part of the government and security forces.
Jammu and Kashmir National Panthers Party is holding protest in Jammu over the attack.
-ANI