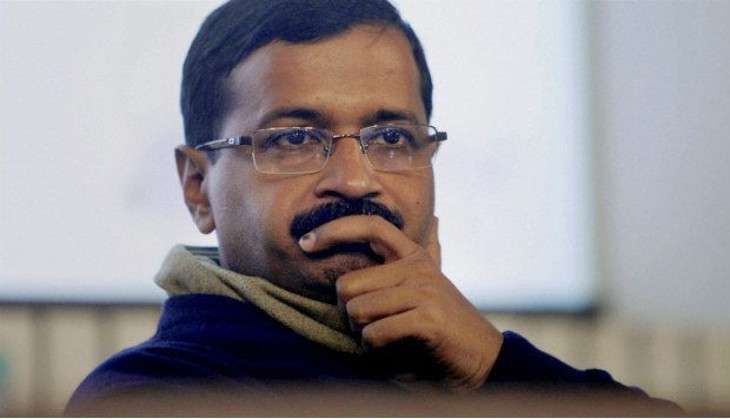 Delhi Chief Minister and AAP convener Arvind Kejriwal has claimed the credit for Anandiben's resignation as Chief Minister of Gujarat. In a tweet, he said her resignation was a result of his party's increasing popularity in the state and their fight against corruption.
आनंदी जी का इस्तीफ़ा गुजरात में "आप" की तेज़ी से बढ़ती लोकप्रियता का नतीजा है। भाजपा गुजरात में बुरी तरह से डरी हुई https://t.co/4z6aXyZIib

— Arvind Kejriwal (@ArvindKejriwal) August 1, 2016
The tweet reads: "Anandi ji's resignation is a result of AAP's increasing popularity in Gujarat. BJP is badly scared for the party in the state."
In another tweet he said: "Anandi ji's resignation is a victory for AAP's fight against corruption."
आनंदी जी का इस्तीफ़ा गुजरात में "आप" की भ्रष्टाचार के ख़िलाफ़ लड़ाई की जीत है। https://t.co/4z6aXyZIib

— Arvind Kejriwal (@ArvindKejriwal) August 1, 2016
Last month, Kejriwal had accused his Gujarat counterpart Anandiben Patel of cancelling his programme in Surat, as he kick-started AAP's poll campaign for the 2017 state election in Rajkot.
He had launched his campaign in the state with a visit to famous Lord Shiva temple in Somnath with his family.
Kejriwal's scheduled visit to Surat on 10 July had to be cancelled after a trade body withdrew its invitation, which AAP alleged was at the behest of state BJP government.
Anandiben today resigned as the Chief Minister of Gujarat on the account of turning 75 years old. After Prime Minister Narendra Modi came to power, he had declared that 75 should be the upper age limit for politicians to be in administrative positions in the government or politically relevant positions within the party.
While the age factor seems to be the apparent reason for her stepping down from the position she took over from Modi in 2014, she has been battling quite a few rebellions in her state.
The failure to deal with the Patel quota agitation and subsequently the Dalit uprising following the Una flogging incident resulted in many disenchanted voices from within the party to express their unhappiness her.
Patel, who is the first woman Chief Minister in Gujarat, wrote in her resignation letter:
" For some time now the party has followed a tradition wherein senior workers who cross the age of 75 years have voluntarily given up responsibilities. This is an exemplary tradition and worth following by all, which gives opportunity to the next generation. I too am turning 75 this November. But elections to the Gujarat assembly are due in end 2017, and the Vibrant Gujarat Summit - an important biennial event for the state - is scheduled to take place in January 2017. The new chief minister would need enough time for these, because of which two months ago I had requested the senior party leadership to relieve me of my responsibilities."
Her resignation has been accepted by the party.