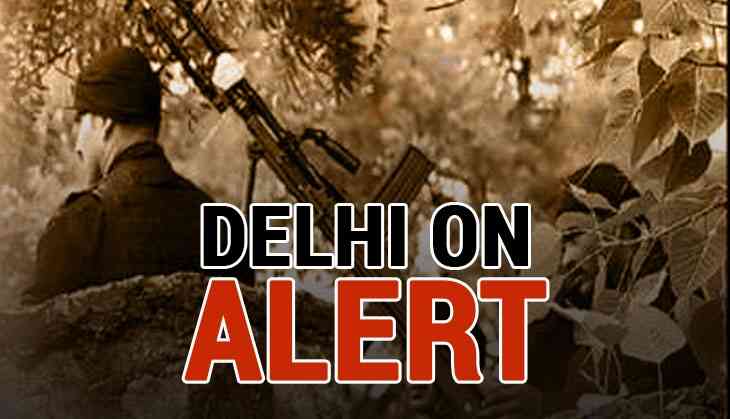 In a threat to the national security, the NIA conducted raids at various locations in Delhi and UP, and had arrested 10 people wherein one of them is a student of Amity University in Noida.
The National Investigation Agency got a tip-off and had immediately acted upon it with the team of Delhi and UP Police and arrested 10 in the case and interrogated with 6 others including teachers, woman, students, clerics etc.
Anas Yunus, 24, who is a resident of Jafrabad in Delhi, has been pursuing civil engineering at Amity University Noida and is being said to be implemental in providing 112 alarm clocks.
An ISIS-inspired module, planning to carry out major terror attacks ahead of the Republic Day, was busted on Wednesday with the arrest of 10 terrorists by the National Investigation Agency in multi-city raids

Read @ANI Story | https://t.co/P67EpQ5J4a pic.twitter.com/KlE3zQiSmq

— ANI Digital (@ani_digital) December 26, 2018
The NIA recovered 134 SIM cards, 25 kg explosives, 112 alarm clocks and multiple cell phone as the agency said that the group was planning for a major balsts in several cities upon the VIP people, politicians and others.
The NIA Inspector, General Alok Mittal, while briefing the media said, "The gang leader of the module is called Mufti Sohail who stays in Delhi and is a native of Amroha in UP where he works at a mosque... Their targets were political persons and other important personalities and vital and security installations."
He further added that "Level of preparation suggests their aim was to carry out explosions in near future by remote control blasts amd fidayeen attacks. This is a new ISIS inspired module, they were in touch with a foreign agent. Identities are yet to be established."
Rudimentary rocket launcher, 25 kg of explosives and over 100 alarm clocks have been recovered and a major plot has been busted by the agency.
Home Minister Rajnath Singh has said, " It is a big success and I congratulate NIA."
Also read: ISIS-linked group blasts plan foiled: 10 people held including, student & engineer for planning
Union Home Minister Rajnath Singh on National Investigation Agency (NIA) busting ISIS module: It is a big success and I congratulate NIA pic.twitter.com/2Cy29HC5k5

— ANI (@ANI) December 27, 2018