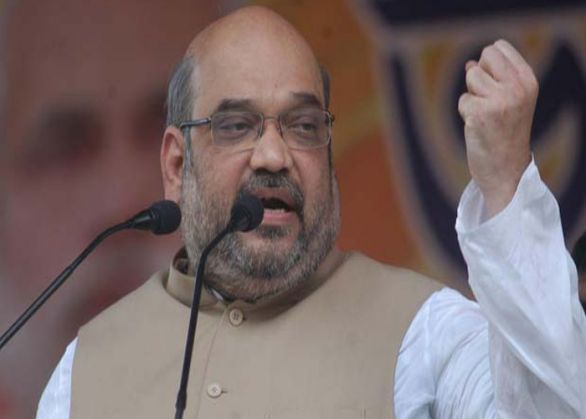 High caste or low caste? Young or middle-aged? The BJP is pondering its chief ministerial options in Uttar Pradesh which goes to the polls in 2017, reports The Telegraph. BJP president Amit Shah met leaders of the party in UP on Sunday, to decide the route to take.
After its rout in the Bihar elections last year, the BJP considers UP crucial for its self-esteem and national standing. Losses in the 2017 assembly elections in UP, Uttarakhand and Punjab, just two years ahead of the general election of 2019, could make the BJP and Prime Minister Narendra Modi seem vulnerable.
Issues facing the BJP in UP include an immediate need for a chief ministerial candidate, since party leaders in Delhi believe that the lack of a local face to show the electorate had lost them the election in Bihar. In UP, incumbent CM Akhilesh Yadav of the Samajwadi Party and Bahuhan Samaj Party chief Mayawati are both very familiar faces.
The BJP also needs to consider the popularity and age of its potential CM candidate in the state. National level leaders like Rajnath Singh, Kalraj Mishra and Kalyan Singh may be popular, but are not youthful enough for a state seeking change. Younger local leaders may seem dynamic, but are not necessarily known all over the state. Which makes national-level Smriti Irani and Varun Gandhi good possibilities for UP's CM.
And then there are the caste issues, always important in UP, but now all the more crucial given the anti-Dalit accusations against the BJP after the suicide of Dalit scholar Rohith Vemula at Hyderabad University on 17 January.
Still to elect its state president, the BJP has decided that if the CM candidate is high caste, the state president must be low caste and vice versa. However, it must walk a fine line, given that neither upper castes nor the backward community must feel sidelined and slighted.