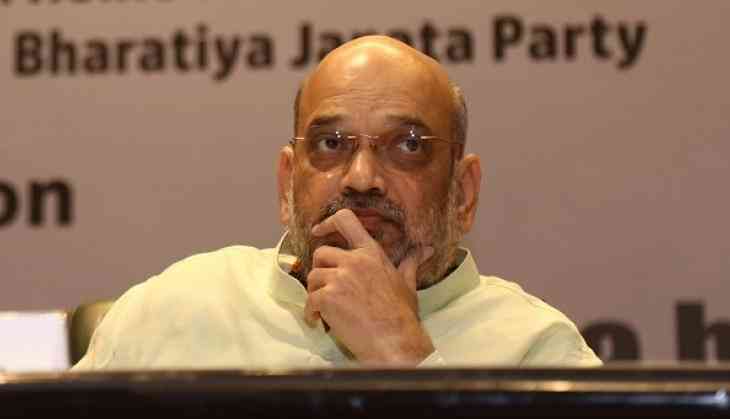 Home Minister Amit Shah asked some questions to Congress and offered advice to the grand old party which has been criticising the Centre over numerous matter in question such as India-China border tension and fuel price.
"As one of India's opposition parties, Congress needs to ask itself: Why does the Emergency mindset remain? Why are leaders who don't belong to 1 dynasty unable to speak up? Why are leaders getting frustrated in Congress? Else, their disconnect with people will keep widening," Shah tweeted on Thursday.
The Home Minister obliquely launched an attack on the Gandhi family by speaking about the dinasty and affirmed that Congress leaders were getting irked.
Amit Shah's tweet comes just a day after BJP chief JP Nadda's attack on Congress. The BJP leader had stated that "a rejected and ejected dynasty is not equal to the entire Opposition".
"One 'royal' dynasty and their 'loyal' courtiers have grand delusions of the Opposition being about one dynasty. A dynast throws tantrums and his courtiers peddle that fake narrative. Latest one relates to the Opposition asking questions to the Government," Nadda wrote on Twitter on Wednesday.
Nadda called it the Opposition's prerogative to ask questions and further added that healthy discussion happened at the all-party meet over the clash in which 20 Indian soldiers were martyred. The BJP leader also stated that many opposition leaders gave their valuable inputs at the meeting.
"They also fully supported the Centre in determining the way ahead. One family was an exception. Any guesses who?" Nadda wrote in another tweet.
"A time rejected and ejected dynasty is NOT equal" to the entire Opposition. Nadda added.
The Congress responded and envoked JP Nadda of the BJP's "conduct" as an opposition until 2014. "BJP should not hide behind the army. The BJP should look back at its conduct when it attacked the government on delicate foreign policy issues during the UPA rule," Manish Tewari said.
The argument has been going on between the two parties over the 15th June face-off in Galwan Valley. The Congress has launched an attack on PM Modi, accusing him of giving away India's territory to China.
PM Modi during the all-party meet had said "no one has entered our territory, no one is at present within our territory and no one has occupied our posts". This was in reference to the situation in Galwan Valley after Indian Army stood in the way of China's attempts to construct a structure on the Indian soil.
Also Read: China is hell-bent upon altering status quo at border: Adhir Rajan Chowdhury