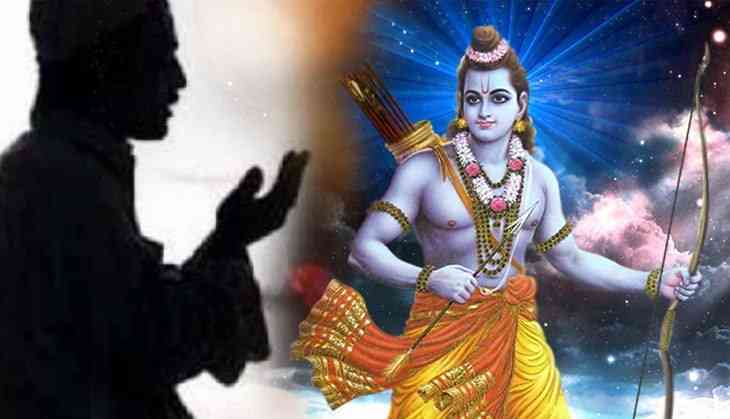 Muslim women want Ram Mandir
Amid the rising demand for the construction of Ram Temple in Ayodhya, a group of Muslim women have pledged open support for the Mandir.
As per a report in Rajasthan Patrika, on the occasion of a religious meeting which was organized under the banner of Muslim National Forum, several women took oath and actualized that a Ram Mandir should be built at the disputed site of Ayodhya and they even chanted the infamous slogans of the Ram Mandir debate.
The co-convener of the Muslim group Shahin Pravez, along with the Muslim women of the group took oath and held that a Ram Mandir needs to be facilitated at the site.
The group said that Babar had enslaved Indians and that Musims have nothing to do with the Babri Masjid, which was made after demolishing a temple, as the facts have said.
Subhi Khan, the Executive member of the Rashtriya Ekta Mission said that Ram Mandir is the symbol of our culture and it has been a part of our santan tradition. She demanded a temple in Ayodhya at the disputed site and not a Mosque, and she , along with her supporters are ready to face the obstructions which might come in the path of construction of the temple.
The Dharam Sabha has been organized by the Vishva Hindu Parishad and the Rashtriya Swayamsevak Sangh in UP's Ayodhya, with more than 2 lakh supporters and another right-winger Shiv Sena, along with Uddhav Thackeray and family have joined in to support the demands of Ram Mandir.
Also read: Ayodhya Dharam Sansad: Union Minister Gen VK Singh says 'Army not required in Ayodhya, BJP govt will