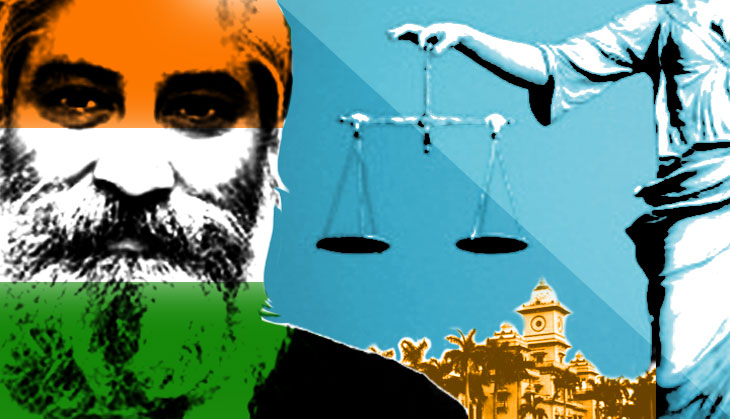 Allahabad High Court has quashed the dismissal of Magsaysay award winner IIT-ian Sandeep Pandey by the Banaras Hindu University saying that the university order was against the principles of natural justice, "punitive and stigmatic".
Prof Pandey was a visiting faculty in the BHU-IIT's chemical engineering department on an annual contract and had been teaching control systems, process instrumentation and human values for the last two-and-a-half years. Later on his request the university permitted him to teach development studies to B.Tech III students.
BHU-IIT's director Rajeev Sangal said he will honour the court's decision.
Prof Pandey plans to go to BHU "on Wednesday next week".
"I had a talk with the director and he said that I was back with them. As the semester is almost over and there is not much of teaching left, I will discuss the renewal of my contract which ends in July," Prof Pandey said.
On the renewal of Prof Pandey's contract, Prof Sangal said, "I can't comment on that as it will be decided by the board of governors."
After a complaint was filed by Avinash Kumar Pandey, a final-year MA political science student of the university, the BHU-IIT's board of governors met on 21 December, 2015 and decided to terminate Pandey's services for being 'pro-Naxalite, anti-national and a threat to communal harmony' in his classroom lectures.
His dismissal order issued on 6 January, 2016, however, did not give any reason for doing away with Pandey's services. Pandey challenged his dismissal on 5 February, 2016. He argued that the university had cast a serious stigma on him by alleging that he was 'anti-national' without giving him a chance to explain his position.
The BHU's counter-affidavit said that Pandey organised group discussions on controversial themes like Mohd Akhlaq's killing and beef eating. The decision, the affidavit said, was taken to maintain harmony on the campus as Prof Pandey was polluting the academic atmosphere on the campus.
Avinash Kumar Pandey had in Facebook post on January 12 claimed that he had lodged a complaint against Prof Pandey two months ago. In his post Avinash even thanks the VC for taking prompt action against Prof Pandey.
Avinash claims himself to be associated with the Rashtriya Swayam Sewak Sangh (RSS).
Prof Pandey stated that he only believes in Gandhian ideology. He alleged that the BHU's pro-RSS vice-chancellor and the dean, academic affairs, of IIT, with whom he had ideological differences, were behind his removal.
Action against Prof Sandeep Pandey was taken at a time when the debate over increasing intolerance was raging in the country. His dismissal led to a standoff between a section of students and the university administration. The angry students wanted to take out protest march on 8 January against the authorities' brazen act of intolerance. The university administration was forced to deploy force to cordon off the IIT intersection to prevent the students from reaching the institute.
As Prof Pandey plans his trip to BHU to resume his academic work he refused to discuss his course of action in case the university does not renew his contract. He claims to be busy with his agitation for the implementation of Right to Education in Uttar Pradesh.