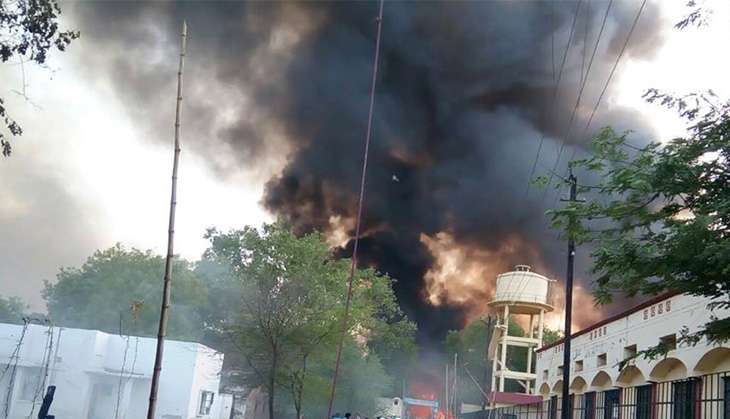 Allahabad High Court today dismissed a Public Interest Litigation (PIL) seeking a CBI enquiry into the recent Mathura violence that left 29 people dead.
The Lucknow bench of the court, headed by Justice Shree Narain Shukla and Justice Suneet Kumar, dismissed the PIL filed by BJP leader IP Singh.
According to petitioner's counsel Ashok Pandey, a direction was sought to refer the case to the Central Bureau of Investigation (CBI) or a Special Investigation Team (SIT).
Appearing for the Uttar Pradesh government, Additional Advocate General (AAG) Bulbul Godiyal termed the PIL "politically motivated" as the petitioner was a political person and sought its dismissal.
She told the court that a judicial commission has already been constituted by the state government for probing the incident.
Accepting her contentions, the bench rejected the plea.
Violent clashes between encroaches and the police at Mathura's Jawahar Bagh left 29 persons dead, including two police officers, on 2 June.
Earlier, the Supreme Court had also refused to order a CBI probe into the incident.
-PTI