Raza Naqvi
| Updated on: 13 February 2017, 3:21 IST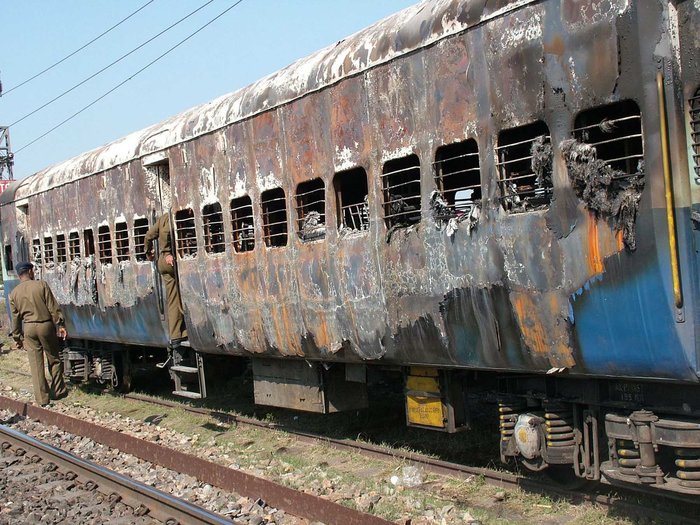 'Saffron terror' is a term commonly used to describe the violent acts motivated by Hindu extremists. It is alleged that these acts are supported by the members of the Rashtriya Swayamsevak Sangh (
RSS
) and Abhinav Bharat.The term has been derived from the symbolic use of the saffron colour by Hindu nationalist organisations.
Australian missionary burnt alive
Australian Christian missionary and his children burnt alive: Dara Singh, a Bajrang Dal member was convicted for leading the mob that burnt Graham Staines, Australian Christian Missionary and his two sons alive.
Staines and his family was sleeping in their station wagon in the Kendujhar district of Odisha when the vehicle was set ablaze.
Samjhauta Express blast
On 18 February 2007, twin blasts shook two coaches of the Samjhauta Express killing 68 people and several were injured.

The blast was allegedly linked to the Hindu fundamentalist group Abhinav Bharat.
The Maharashta Anti Terrorism Squad (ATS) had suspected the involvement of Lt Colonel Prasad Shrikant Purohit and a member of Abhinav Bharat.
Swami Aseemanand, a 'pracharak' of the RSS had confessed that he was involved in the Samjhauta blasts but had later claimed that he had given the statement because he was being tortured.
So far nobody has been convicted for the Samjhauta Express blasts.
Ajmer Dargah attack
On 11 October 2007, a blast occurred outside the Ajmer Dargah of Sufi saint Khwaja Moinuddin Chisti.
It was alleged that the RSS was behind the blast and five persons were arrested in connection with the blast, out of which four were from RSS.
Swami Aseemanand, an accused had alleged the Mohan Bhagwat, General Secretary of RSS had ordered him for the blast.
Bhavesh Patel, another accused in the bombings had claimed that the then Home Minister Sushilkumar Shinde had forced him to take names of the RSS leaders behind the blast.
Western India Bombings
In 2008, three bombs exploded in the states of Gujarat and Maharashtra killing 8 persons and injuring 80.
During investigations, the cops had arrested Sadhvi Pragya Singh Thakur, Shiv Narayan Gopal Singh Kalsanghra and Shyam Bhawarlal Sahu.
Mecca Masjid bombing
In May 2007, a blast had occurred in the Mecca Masjid of Hyderabad in which 14 people had died.
During investigations the National Investigating Agency, ATS and CBI had questioned members of RSS and had produced Swami Aseemanand in the court in connection with the blast.
Later, the SIT Hyderabad police had arrested Shaik Abdul Khaja of Lashkar-e-Taiba and had alleged that he was responsible for the blasts. It was also alleged that the Hyderabad police was trying to protect RSS members.