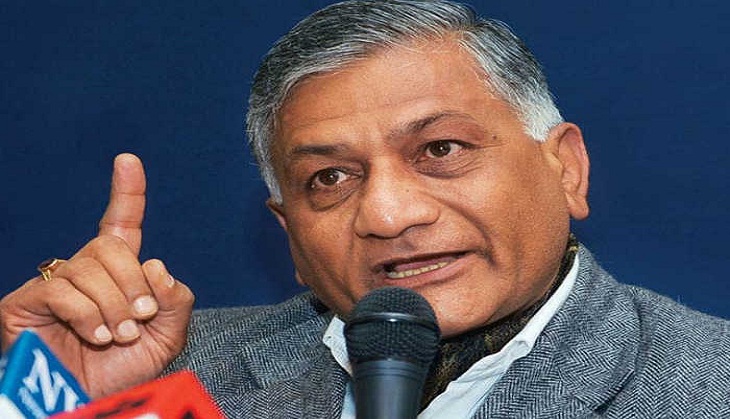 On 3 May, Minister of State for external affairs General VK Singh insisted that all those who have been suspected to be involved in the AgustaWestland deal should go through polygraph narco tests to aid in the investigation procedure.
He stressed that prominent politicians who may have had links to the bribery scandal should be probed. He also made references to Congress chief "Signora Gandhi" and her political adviser Ahmed Patel in this regard.
Vowing to ensure that the ones responsible are brought to book, VK Singh said that the NDA government will leave no stones unturned to get to the bottom of the AgustaWestland scam.
Referring to former Air Chief SP Tyagi, who is facing bribery charges and is undergoing a probe by the CBI, Singh said he must have had help from his party members in siphoning off funds. Suggesting a thorough probe, VK Singh said, "Everyone must be investigated, they must be questioned to establish correctness of allegations against them."
"As per court records, there were bureaucrats and politicians bribed in the case and identity of all of them should be brought in the public domain," he said.
He further alleged that even though the scam had been unearthed a long time ago, the UPA government delayed investigations to protect members within their party who may have been involved in the said scam.