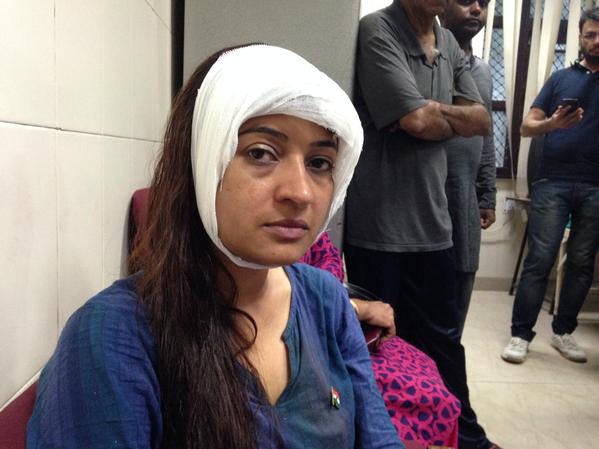 In a twist in the Alka Lamba saga, a video has emerged that shows her baring into a sweet shop in Kashmere Gate with her supporters and throwing away items on the counter.
AAP MLA Alka Lamba, who was attacked on Sunday has, however, refuted charges of vandalising the sweet shop.
Lamba clarified that the footage was misleading as it showed what happened after the attack on her.
She said the shop belonged to BJP MLA Om Prakash Sharma and that was accompanied by only one AAP volunteer. She told ANI, "I have just entered the shop with one of AAP volunteers post attack and asked attacker be brought out, we haven't vandalized shop.
The MLA from Chandni Chowk was attacked on Sunday as some people pelted stones at her during an anti-drug drive. A 19-year-old was held on Sunday for pelting stones at Lamba. AAP claimed that the boy identified as Jatin Kumar, worked at a sweet shop owned by Prakash.