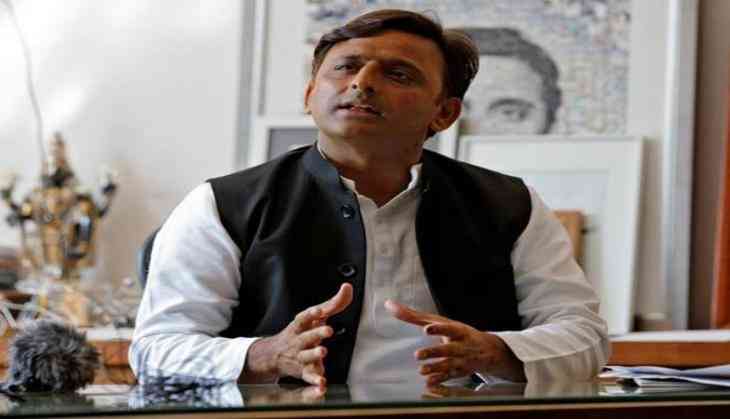 Former Uttar Pradesh chief minister and Samajwadi Party President Akhilesh Yadav has accused the Yogi Adhityanath led-current government of manipulating the police for its own benefit.
Addressing a press conference here, Yadav said, "The government and the police are working together. They are going about accusing people of things they didn't do."
He accused the police of going to different districts in Uttar Pradesh and issuing threats to the people.
"They have falsely charged people with Section 302 for not complying with them," he added.
He said the police under the previous SP government was more efficient, and had earned praise from several ministers and states for their service.
"Many experts from across the country termed the police under our governance as the best in the country. The current crop of officers is simply giving it a bad name," he said.
He challenged the current state government to improve the lot of the police.
He said, "They could have bought more vehicles, employed more people and built more police stations, but they haven't"
Yadav said he will highlight these issues till there is a solution.
-ANI